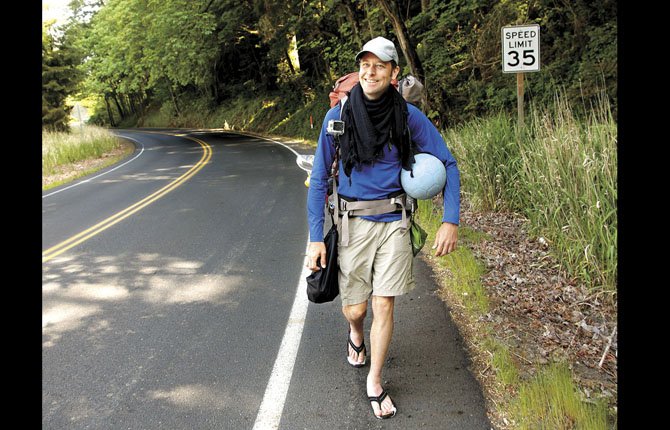 Oregon jobless rate continues decline
PORTLAND (AP) — Oregon's unemployment rate has edged down again, hitting 8.0 percent last month.
The state Employment Department said Tuesday the unemployment rate has been falling for nearly four years. The April figure was down two-tenths of a percentage point from March's.
The department said an employment survey showed a rise of 3,700 Oregon jobs in April, driven by gains in hiring among leisure and hospitality businesses. That's been one of the fastest growing sectors the past year.
Fraud convict won't get settlement
RICHLAND, Wash. (AP) — A judge has ruled that a former worker convicted of time card fraud at the Hanford nuclear reservation will not receive any money from a government settlement.
The Tri-City Herald reports that Carl Schroeder had worked for former Hanford contractor CH2M Hill Hanford Group Inc. The company agreed in March to pay an $18.5 million civil and criminal penalty related to the time card scheme.
Schroeder filed a whistleblower lawsuit against the company in June 2009. He also was one of nine current or former employees to plead guilty to charges in the scheme.
U.S. Judge Lonny Suko dismissed Schroeder from the whistleblower lawsuit Monday. Suko said the law is clear that anyone convicted of criminal conduct not receive any part of a settlement that resulted from the fraud.
Washington jury deliberates death penalty
EVERETT, Wash. (AP) — A jury in Everett is deliberating whether to impose the death penalty on a Washington prison inmate who strangled a corrections officer.
The case went to the Snohomish County jury before noon Tuesday without a word from Byron Scherf.
Defense lawyer Karen Halverson asked jurors not to be swayed "by the voices of vengeance or retribution."
Prosecutor Paul Stern reminded jurors of something Scherf told detectives in his confession, "If you take a life, you give a life."
The jury took about an hour Thursday to convict Scherf of aggravated murder for strangling Jayme Biendl (JAY'-mee BIN'-dul) with an amplifier cord in January 2011 in the chapel at the Washington state Reformatory at Monroe.
The 54-year-old convicted rapist was already serving life in prison without parole.