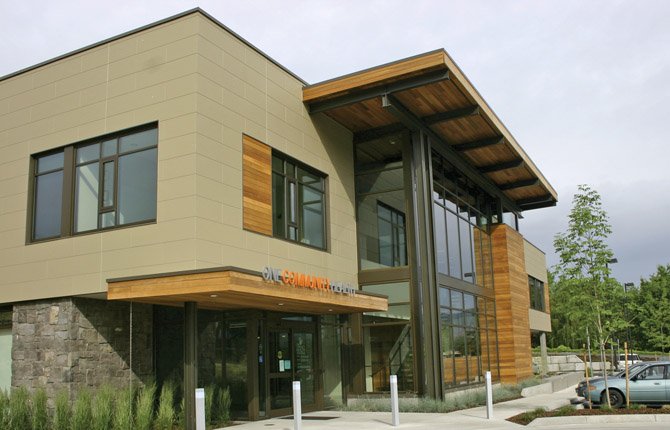 The Dalles — One Community Health celebrates the grand opening of its new health care facility at 1040 Webber St., with a grand opening and ribbon cutting Saturday, May 18.
The ribbon-cutting ceremony begins at 10 a.m. The building will be open for tours until noon.
"Access to primary health care remains a key concern to many of my constituents," said Oregon Rep. John Huffman (R-The Dalles). "It is exciting to see the growth and expansion of One Community Health into their new facility. As community care organizations transform the delivery of health care to Medicaid patients, it makes this new facility much more exciting and necessary to the Mid-Columbia."
The former La Clinica del Cariño Health Care Center first opened its doors in The Dalles in 2003, providing medical, dental and health promotion services in a leased 5,500-square-foot facility. The new One Community Health building was built with a 2010 $5.86 million capital improvement grant from the federal Health Resources Services Administration.
The new building is 20,918 square feet and integrates medical, dental, behavioral, health promotion and lab services. It will allow One Community Health to double its current health care capacity.
The building is targeting LEED (Leadership in Energy and Environmental Design) certification. It was engineered to be over 20 percent more energy efficient than required by code.
The organization is recruiting volunteer board members, with a particular interest in individuals living in The Dalles area who have a finance background or are patients of One Community Health. To learn more, contact Ronda Snyder, rsnyder@onecommunityhealth.org or 541-386-6380.