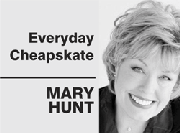 Dear Mary: What do you think about settling a debt with a creditor? I recently agreed to one for a credit card, and the bank did notify me that the forgiven debt will be considered income by the IRS. I will have to file taxes on this amount using form 1099C. The bank will report the zero balance to the credit agencies, my credit report will read "settled, zero balance" and the account closed. Was this a bad move on my part? — Cindy, California
Dear Cindy: Given the information I have, here is what will happen: Yes, you will be required to pay taxes, both federal and state, on the amount remaining — just as if that was money you earned. By not repaying, it is money your bank gave to you. That is the law, and your bank must report this to the IRS. It will also be reported to all of the credit bureaus and will stay on your credit report for seven years.
The word "settled" on your credit report is, in the world of credit scores, just one level above "bankruptcy" and "charge off." It's considered very negative, and this is going to sink your credit score. Plan on losing 100 points right off the bat, maybe more. If it's fewer, consider yourself lucky.
Remember, your credit score doesn't care about the amount that was settled. It's the word that is so deadly. How future creditors, insurers and landlords see your credit report when they see "settled" cannot be predicted. I just want you to know that you will carry the scars of this decision for some time.
Do you have the cash right now to pay the settlement? Once it's done, your bank will close this account, so you will lose the history you've had with this account, too.
Had you asked me before you did this, I would have recommended that you not consider settlement, but instead use the money to bring your credit card account current. Then I would have helped you create a payment plan you could handle — one that would have paid the account in full in the next 12 months. That would have left you with a great credit report because it would have been reported "paid as agreed," which is like an A-plus. If you have not completed this settlement, I would suggest you reconsider.
If the deal is done, you must see this as one of those "critical decision points" in your life when you made a choice that is going to have a significant effect on your finances going forward. However, if you see it as such and realize that it will be hard work to recover from it, you will grow from this and be better for it.
You can trust me, Cindy, to give you the truth and to not sugarcoat anything. I hope you will see the near future as a time when your hardest work ever will pay off big, as you get your finances in order and get back on the road to financial freedom!
Do you have a question for Mary? Email her at mary@everydaycheapskate.com, or write to Everyday Cheapskate, P.O. Box 2099, Cypress, CA 90630. Mary Hunt is the founder of www.DebtProof
Living.com, a personal finance member website and the author of "7 Money Rules for Life," released in 2012. To find out more about Mary and read her past columns, please visit the Creators Syndicate Web page at www.creators.com.