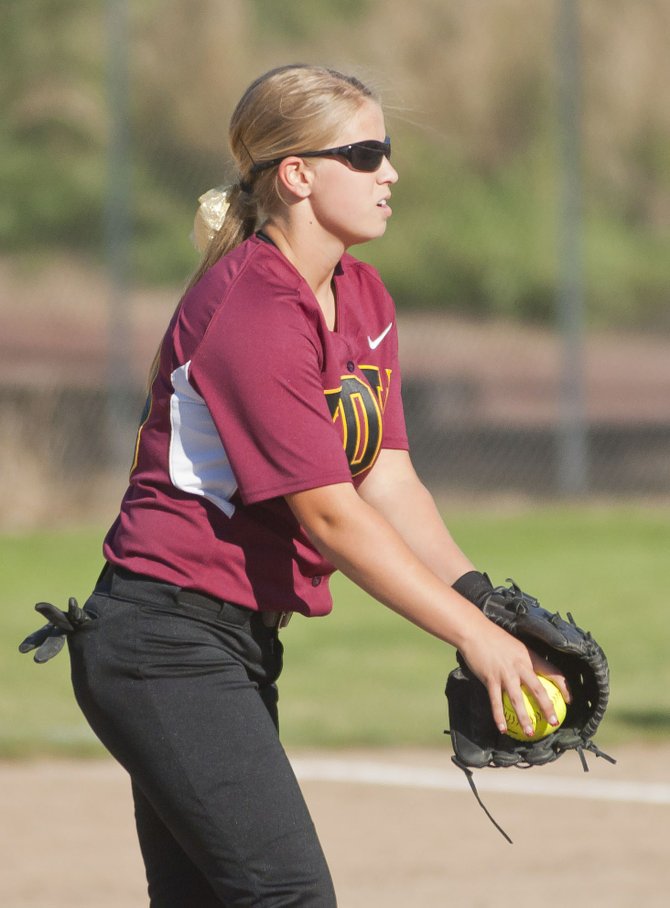 The Dalles — The Dalles Wahtonka softball finds itself in familiar territory tonight with a chance to put itself one step closer towards a championship matchup. While it is nice to think that far ahead, the Eagle Indians are focused on the next step in a first-round tussle on the road at 5 p.m. tonight against the Churchill Lancers.
Coming off a 2012 season where they went 4-6 in Midwestern League play, Churchill, with the help of six returning all-league standouts, went 20-5 overall and won nine of 10 league games for its eighth league crown in the past 12 years.
While facing top teams like Willamette and Marshfield, two teams still in the playoff race, the Lancers scored 238 runs and allowed 104. They are also stiff at home where they are an undefeated 9-0.
In their last 10 games, Churchill has gone 8-2 with the losses coming against Willamette and Southridge.
In that span, they scored 87 runs and gave up just 33. Leading the group are first-teamers Danielle Duman, Alex Parker and Laina Holmgren. In the circle, Taylor Potter and freshman Emma Jetvig handle most of the pitching duties.
Churchill last played on May 15 and lost a 4-3 game to Southridge, but they still are riding a hot streak.
This group faces an Eagle Indian (12-15) team that looked like they were taking a nosedive towards the end of the season, but rebounded with vengeance in a 15-5 mercy-rule win over Corvallis.
The offense slugged out 12 hits, including a combined 8 for 11 split with eight runs and eight RBIs from the top-3 in the order (Hannah Harris, Morgan Triperinas and Katherine Kramer).
One matchup to keep an eye on is Churchill's pitching versus TDW's offense. On the season, the Eagle Indians have racked up 164 runs, but have been held to two runs or less 10 times with four shutouts.
The Lancer pitching staff has held opponents to two runs or less on 16 occasions with seven shutouts. The Eagle Indians entered last Friday's game averaging 1.75 runs a game before rolling out 15 for their third-highest total of the season.

TDW coach Steve Garrett warned that Churchill is no slouch by any means. "Our next game will not be like this," Garrett said after last Friday's play-in win. "I think they (Churchill) will be beatable if we play our game. You got to have pitching, solid defense and timely hitting to keep moving on. It is going to get tougher, but I know we can handle it." The winner of this contest next plays the winner of the Wilson-Dallas game on Friday.
------
5A SOFTBALL State Playoff Schedules (All games played on May 22)
-----
Winners advance to next round on May 24 where lower seeds host