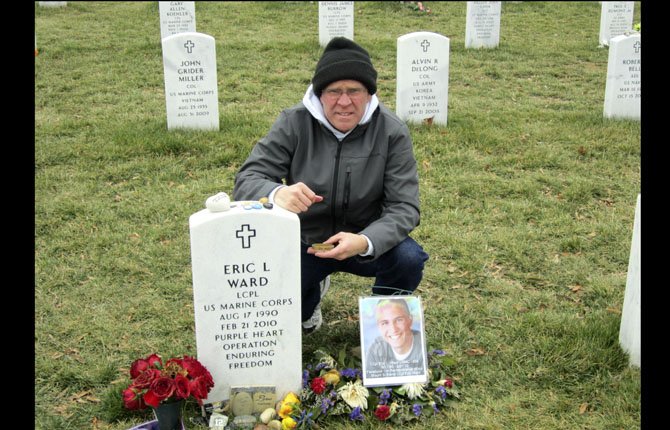 American Legion Post 19 has pared down the number of Memorial Day services in The Dalles — from six to two — in an effort to increase community attendance.
"We wanted to make it easier for people to get involved, because this is a day set aside to remember the warriors who protected freedom of speech, freedom of religion, the right to vote and the right to a fair trial, among others, with their sacrifices," said Vandee Mauser, District 5 first vice commander.
She said many people see the long weekend only as a time to socialize and recreate, but they need to remember that a high price has been paid for their security to do so.
She said a few moments should be taken to pay respects to the almost 700,000 soldiers, sailors, airmen and Marines who have died on foreign soil to keep others safe.
The fraternal organiztion is providing that opportunity with a noon service Monday, May 27, in front of the Veterans Memorial at Kelly Viewpoint near Sorosis Park. A second ceremony takes place at 2 p.m. at the front entrance of the Oregon Veterans' Home, 700 Veterans Drive.
"Although we are no longer holding services at the Boat Basin or cemeteries, our Boy Scouts will be posting flags on the grave of every veteran to make sure that we honor them," said Mauser.
The keynote speaker at both events will be Wasco County Chief Deputy Lane Magill, who recently visited Arlington National Cemetery in Virginia to take gravestone rubbings of 14 Navy SEALS and one Marine who died in Afghanistan, and an Army soldier who perished in Iraq. Magill was supplied with materials for his task by the Gorge Heroes Club, a local troop and veteran support group that will be sending the memorials to the family of each fallen warrior.
"I never met Eric Ward [the fallen Marine] but this guy died for me, it was the least I could do," said Magill. "It's a tragic loss and you can put that with anybody's name at Arlington; they stood for us."
Giving the benediction just prior to the close of each Monday service will be Dan Brophy, a retired Marine officer who works with Point Man International Ministries, an evangelical organization for service members and their families. Brophy was paralyzed by a .50 caliber bullet during his second tour in Vietnam and has dedicated his life to helping others who have come home with mental and physical injuries from the battlefield.
He lost 14 out of 21 Marines who were serving beside him during the fierce firefights of 1968 and said Magill has honored the families of the fallen in a way he might not even understand.
"He has shown them that their loved one has not been forgotten and that will provide them with some closure," said Brophy.
Eva Summers, a Legion member, is set to say the opening prayer after the posting of the colors by Boy Scout Troops 395 and 398, and the singing of the National Anthem by Moriah Monagon.
Other highlights of the May 17 services include laying of wreaths to honor America's war dead. That act will be performed by representatives of Legion Post 19 and Auxiliary and Veterans of Foreign Wars Post 2471 and Auxiliary.
Mauser, speaking for Legion Commander Howard Thiel, will read a tribute to vets before Josiah Chrisman plays Taps and National Guard soldiers from Alpha Company in The Dalles perform a rifle salute.