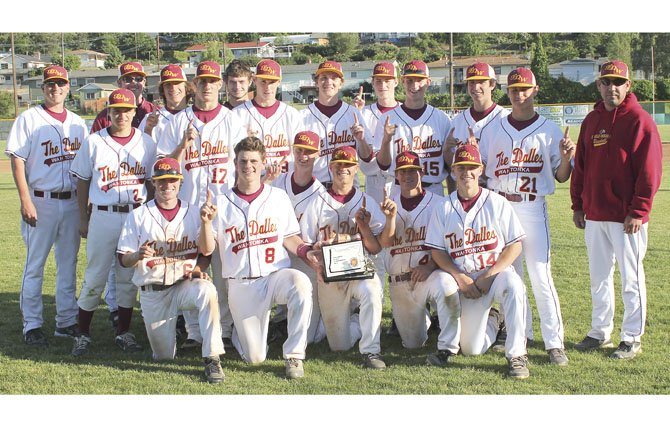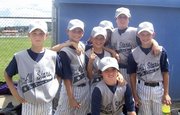 If The Dalles Wahtonka seniors can take anything from this season, they put the baseball program back on the grid.
TDW won 19 games, had a state top-10 ranked offense with 186 runs scored and claimed a league championship for the first time since The Dalles Wahtonka merged.
Unfortunately, the Tribe's season was cut short in a 2-1 first-round state playoff game against Corvallis.
"First and foremost, I am really proud of these guys," said Columbia River Conference Coach of the Year J.R. Runyon. "They came with the approach that they were going to work hard every single day and they did that. They came out and competed."
At two points this season, the Eagle Indians boasted a team batting average of better than .350 and twice held the highest scoring offense lead, climbing as high in the rankings as No. 2 overall.
Three players had batting averages of better than .400 and four players hit .340 or better.
"We always knew we had the talent to accomplish a lot. This year, I think we finally lived up to our potential," Kaci Kiser said. "Ever since we were young, we expected a lot of ourselves. We wanted to be the best team out there."
Kiser is just one of six seniors on the roster along with Justin Sugg, Connor Mathisen, Dakota Walker, Hunter Malcolm and Kevin Henderson.
It had been part of the master plan devised by some of the seniors on this team.
Since they were young, the goal was to win a state championship together.
Those goals fell short, but they established a winning formula.
"We want to set an example for a lot of these young guys," said all-league senior outfielder and pitcher Connor Mathisen. "That is the way we have been taught. Ever since we have been playing together in Little League and Sluggers we wanted to do our best."
Runyon said that those seniors are going to be missed.
Every one of them has a special place with all of the coaching staff.
"They are going to be tough ones to replace in the future," Runyon said of the seniors. "I just hope that the younger players saw their discipline, saw their work ethic, and saw how they came out to compete every day. Those younger guys have to carry that on now. They are going to carry on that torch that the seniors lit for them."
More than the wins and the losses, Runyon called out his players as successful players and productive citizens who will contribute greatly to the community.
He wants that to be put into the forefront.
One character guy who epitomizes strength through adversity and who has been an inspiration in the locker room was Walker.
In his last game in high school, he tossed a complete game four-hitter with eight strikeouts.
The two runs he allowed were too much to overcome.
"I am not disappointed, but I am just kind of sad because my high school baseball career is over," Walker said. "We had a great season and I loved being with the team. We have an amazing coaching staff and I hope that they will continue to have success next year."
Just because all of the grizzled veterans are gone, they have built an expectation of winning.
Bartells said the team will keep it rolling next year and beyond with a focus being on hitting camps, making it in for preseason workouts, film sessions and most importantly, the weight room.
He added that the standard has been set and in 2014, the crimson and gold will have their eyes fixated on hoisting a blue trophy.
"The goal never changes, and I think now that a lot of these guys have winning in their blood, they will go out every year with an expectation of winning a state championship," he said. "We just got to keep pushing and for those sophomores and juniors coming back, we have to fight even harder to get back to the spot we were at this year. We have to keep pushing towards that ultimate goal."