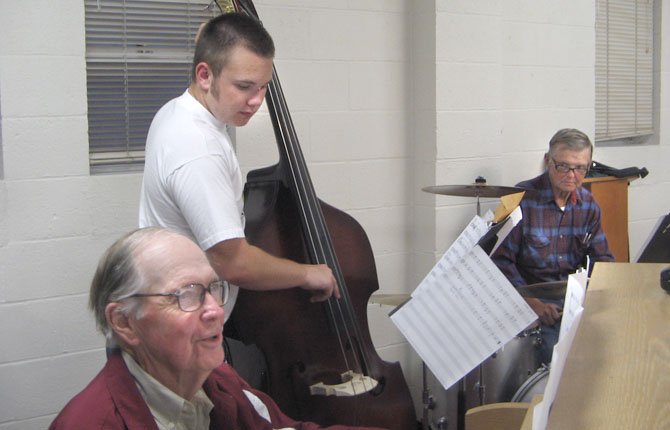 The Dalles — Singers won't be alone when the Cascade Singers take the stage Friday and Saturday evenings with "Music from Movies and Musicals."

The instrumental trio of Rule Beasley, Quinn Farquharson and Ron Falter, combining two old hands with an up-and-coming musician, will accompany the singers.
Performances take place at 7 p.m. at St. Peter's Landmark in The Dalles on Friday and Saturday, Mar. 31 and June 1.

Medleys from "Fiddler on the Roof" and "Godspell," along with other numbers from Hollywood and Broadway, will be presented by the choir, children's choir, ensemble, and soloists. Local radio personality Rodger Nichols will introduce the music with background tidbits on composers, lyricists, and the shows.
The combo brings together a unique range of experience. Rule Beasley retired to The Dalles after a career as a performer and university-level music professor in Texas. He performed classical works with symphony orchestras and as a jazz pianist, worked on stage with Buddy Defranco, Phil Woods, Al Cohn, and Tex Beneke.
Percussionist Ron Falter toured with Bobby Darin, Johnny Cash, Brenda Lee, and Buddy Knox. He has performed with Sammy Davis Jr., Burt Bacharach, Bob Hope, and Englebert Humperdinck. He offered clinics, guest appearances, and instruction at many schools including the University of Oregon. He currently operates his nursery near Goldendale, WA.
Quinn Farquharson began playing string bass and electric bass in elementary school in Pendleton. As a freshman in The Dalles Wahtonka High School Jazz Band and Concert Band, he plays not only bass but also tuba. He is enjoying his "gig" with Beasley and Falter and hopes to match their lists of "played-with-big-names" in a few years.
"We're fortunate to be able to enlist a wealth of local talent," said Cascade Singers' director Lloyd Walworth. "This includes our regular accompanist, Linda Taylor, who will be at the piano for much of the concert."
Doors open at 6:30 p.m. Friday and Saturday. Admission is $10 for adults, $5 for students and seniors, and free for children under 12.