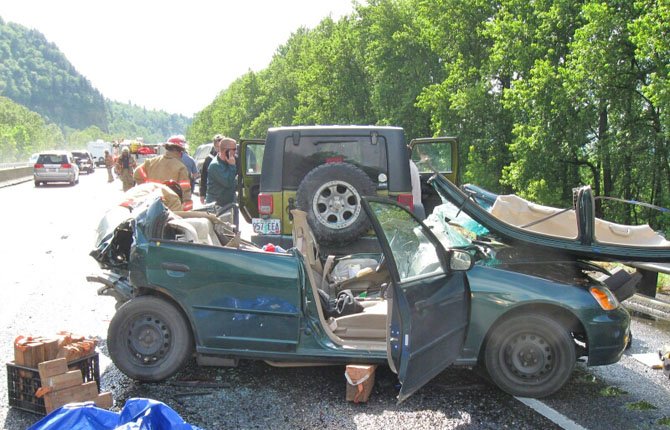 Multiple, near simultaneous traffic crashes between Corbett and Rooster Rock State Park blocked the westbound lanes of Interstate 84 for about 90 minutes Monday afternoon, May 27.
According to a report from the Oregon State Police, the crash involved about 25 vehicles, passenger cars and pickups, and occurred around 4:15 p.m.
Three people sustained injuries that were not life-threatening and were transported to Portland and Gresham hospitals for treatment.
According to OSP Senior Trooper Duane Larson, heavy holiday-related traffic was traveling westbound along Interstate 84 east of Corbett in conditions he described as heavy rain with standing water on the roadway. About five different crash scenes spread out over a mile and a half.