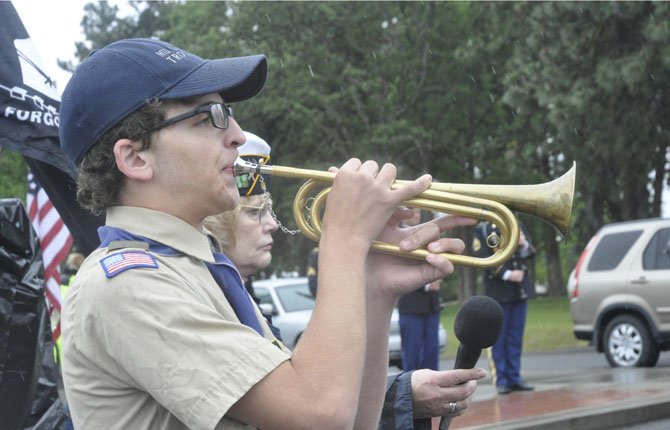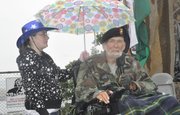 The Dalles — USMC Capt. (retired) Dan Brophy addressed about 50 community members who braved the rains of May 27 to attend the annual Memorial Day observance at Kelly Viewpoint.
A second service at the Oregon Veterans' Home was held inside because of the bad weather and drew an audience of about 100 people.
Josiah Chrisman played Taps to end both services, organized by American Legion Post 19 and Auxiliary, in partnership with Veterans of Foreign War Post 2471 and Auxiliary.
Brophy gave the benediction on behalf of Point Man International Ministries and he and Wasco County Chief Deputy Lane Magill, who was the keynote speaker, urged more care for active-duty troops and veterans. Magill said there had been 6,519 combat deaths in the Post 9-11 wars but 72,270 veterans had committed suicide during the same 11-year period, highlighting the need for greater support from Americans they have defended.