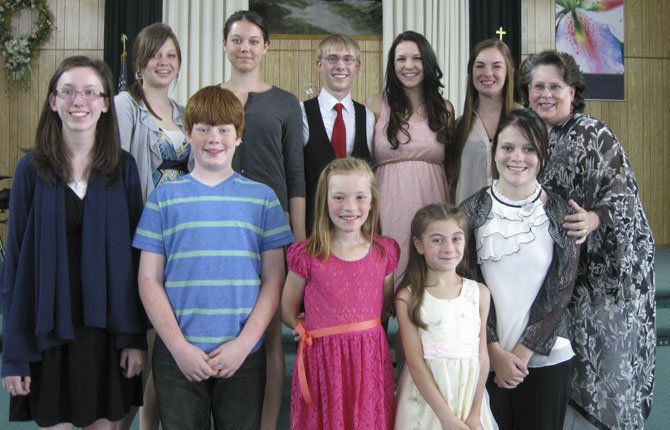 Students from the Lutz Music Studio held their spring recital Sunday, May 19, at the First Christian Church.
Instructor Shawn Lutz opened the recital playing a sonatina by Kuhlau. Some students performed piano pieces and others sang various art songs and musical theatre numbers. Aubrey Hansen received an award for her participation in the OFMC Jr. Festival and Desirae Stewart received the award for most improved student.
The Lutz Music Studio has students 1st grade through adult.