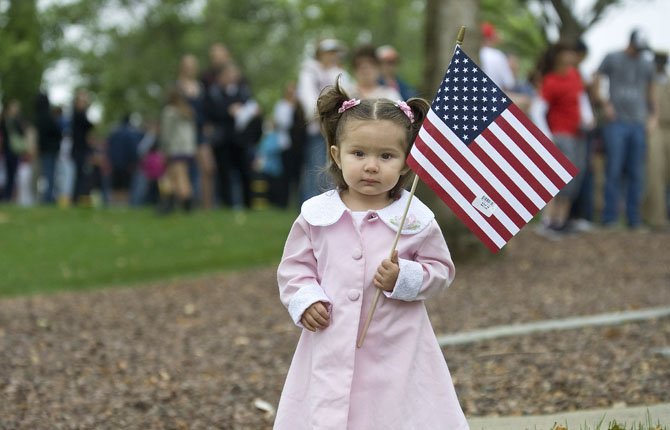 Stocks surge as confidence grows
NEW YORK (AP) — Stocks surged Tuesday after U.S. home prices rose the most in seven years and consumer confidence reached a five-year high.
The Dow Jones industrial average climbed as much as 210 points during morning trading as traders returned from the Memorial Day holiday. U.S. government bond prices fell as investors moved money out of safe assets and into riskier ones. The yield on the 10-year Treasury note climbed its highest level in more than a year.
The recovery in the housing market has been an important factor driving the stock market to record highs this year.
Baby rescued from sewer bend
BEIJING (AP) — A newborn boy is recovering in a Chinese hospital after being rescued from a sewage pipe below a squat toilet by firefighters, who sawed off an L-shaped section and then delicately dismantled it to free the trapped baby.
A tenant heard the baby's cries in the public restroom of a residential building in Zhejiang province in eastern China on Saturday and notified authorities, according to the state-run news site Zhejiang News. A video of the two-hour rescue that followed was broadcast widely on Chinese news programs and websites late Monday and Tuesday.
The child — named Baby No. 59 from the number of his hospital incubator — was reported safe in a nearby hospital, and news of the rescue prompted an outpouring from strangers who came to the hospital with diapers, baby clothes, powdered milk and offers to adopt the child.
The baby weighed 2.8 kilograms (6.2 pounds) and still had his placenta attached to his body, reports said. His heart rate was low and there were grazes on his head and limbs, but he was largely unscathed, according to Zhejiang Online, the province's official news portal.
It was not immediately clear how the baby ended up in the toilet, but police said they were treating the case as an attempted homicide. The Pujiang county police bureau said on its official microblog account that the boy's mother has been located and that an investigation is ongoing, but gave no further details.
Fire on ship ends another cruise
BALTIMORE (AP) — For the second time this year, a fire at sea has aborted a cruise ship's voyage. This time, aboard Royal Caribbean's Grandeur of the Seas and the ship's 2,200 passengers were expected back in Baltimore on Tuesday after being flown on charter flights from the Bahamas.
The fire that began at 2:50 a.m. Monday was extinguished about two hours later with no injuries reported. A cause wasn't immediately known but the U.S. Coast Guard and the National Transportation Safety Board planned to investigate.
Royal Caribbean paid for flights for all of its passengers, refunded the money for the cruise and gave out vouchers.
Pakistani polio worker shot
PESHAWAR, Pakistan (AP) — Gunmen shot dead a female polio worker and wounded another in Pakistan's northwest on Tuesday, the latest attack against people involved in efforts to eradicate the crippling disease from this violence-torn country.
The attacks have made it harder for Pakistan to join the vast majority of nations declared polio-free, and late Tuesday, government officials were debating whether to suspend the U.N.-backed vaccination campaign in the northwest. No group has claimed responsibility for the latest killings, but militant groups have targeted workers in the past.
Pakistani militants have alleged in the past that the polio workers are U.S. spies and that the vaccine makes people sterile.
Reinforcing those suspicions was the disclosure that the CIA used a Pakistani doctor to run a hepatitis vaccination campaign to try to get blood samples from al-Qaida founder Osama bin Laden's family before U.S. commandos killed him there in May 2011.