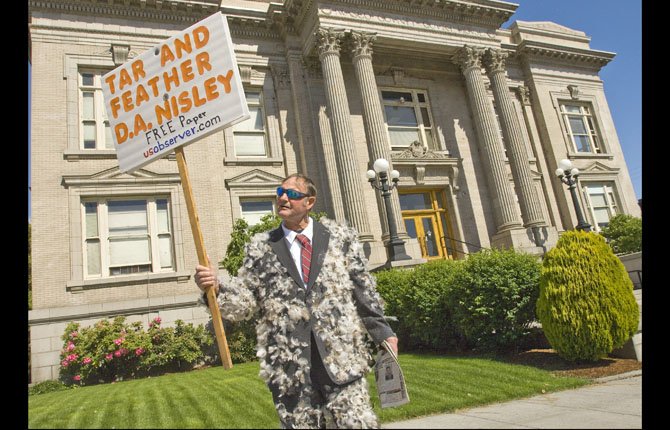 The Dalles — Dressed in a feather-coated suit, Gary West protests outside the Wasco County Courthouse Thursday morning with a sign reading "Tar and feather D.A. Nisley" and advertising free copies of a publication.
He did not tar and feather himself, but used a spray adhesive to attach the feathers.
Read more in tomorrow's print and online editions of the Chronicle.