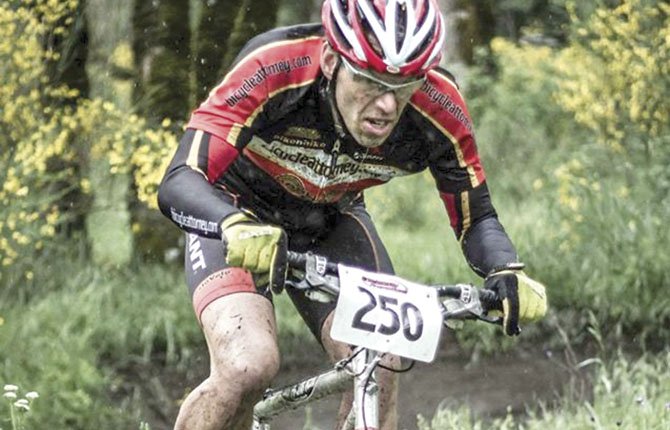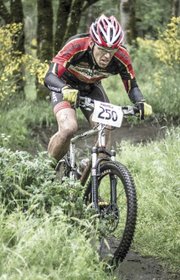 CASCADE LOCKS — The second race in a series of five of the Gorge Mountain Bike Short Track Series presented by Breakaway Promotions took place May 23 in Cascade Locks.
The rain held off most the afternoon until the start of the first race at 5:30 p.m., Category 3 Men and Juniors.

Races varied in duration from 30 to 45 minutes based upon category.
Categories included the Junior Men and Women, Category 3 Men and Women, Category 2 Men and Women, Professional and Category 1 Men and Women, and an All-Single Speeders.

Once again, gorge area riders placed well; gaining points towards their overall series place in their respective race category.
Mark DeResta, of Hood River, secured top honors in the Category 2 classification for men between the ages of 35-44.
After DeResta, Chad Smeltzer (Portland), Matt Hooge (Portland), Joe Klemmer (Washougal) and Milwaukie's Javad Simonsen rounded out the top-5.
Taking first place in the Category 2 for men 45-years old and older was The Dalles' Thomas Morgan, representing Team bicycleattorney.com.
Sean Rees (Portland) placed second and Trout Lake's Daniel Melkonian ended up in third place.
In the Category 2 division for women 35 and up, Trout Lake's Lora Melkonian was the best of the rest and Hood River's Temira Wagonfeld, of Team Finger, claimed second place.
Zach Mikkelson, of Hood River, claimed first place in the Junior Men's event.
Micah Melkonian, of Trout Lake, Eben Horacek (Happy Valley), Portland's Conner Nelson and Trout Lake's Davis Melkonian capped the top-5 in the standings.
In the Men's 19 and older Category 3 race, Portland's Ken Hahn grabbed top recognition ahead of Portland's Andrew Jansy.
Brook Bielen, Portland's Michael Thoen and White Salmon, Wash.'s Jeff Fink kicked it in for the final five.
There are still three more races in the series on Thursday evenings tonight, June 6 and 13.

Registration opens at 4 p.m., with the first race at 5:30 p.m. and the professionals start up at 7:40 p.m.
For event information and registration go to, www.gorgeshorttrack.com.