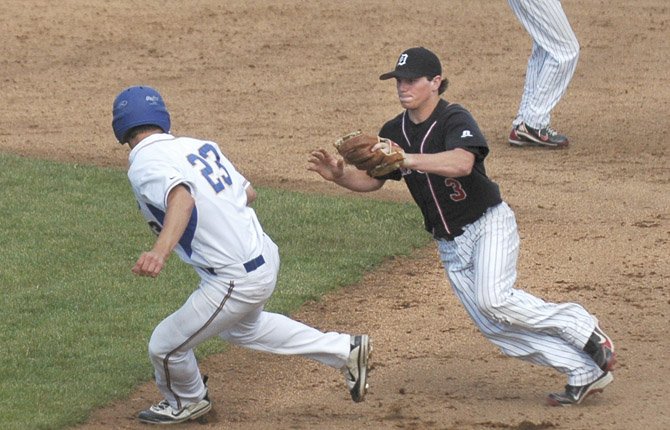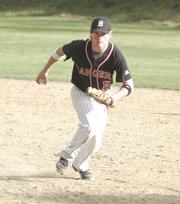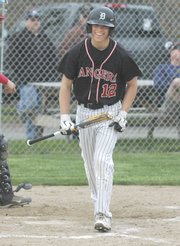 In looking at the numbers, the 2A Blue Mountain Conference was well represented this season not only for its strong play, but also for its solid athletes, as 11 players and a head coach chalked up all-state honors.
For finishing at second place in league and clinching runner-up status for the district championship, the Dufur Rangers had Cole Parke, Josh Keyser and Trever Tibbets tally three of the 59 slots on the four-team lists.
"These athletes have been a major factor in our success," said Dufur head coach C.S. Little.
Parke, who was the team's leadoff hitter, led the Rangers in eight offensive categories and those numbers were good enough to land him on the first-team all-state list.
The junior hit .511 with three home runs, 44 runs scored and 35 RBIs.
He slugged 16 doubles, eight triples, walked 16 times and swiped a team-high 15 bases.
In 90 at-bats, the first-team all-Blue Mountain Conference pick struck out just eight times.
Parke delivered plenty of standout moments from the mound in pitching duties and added fireworks with his bat, but when he puts on the leather, he is a fixture at shortstop.
Offensively, Dufur ended up ranked ninth in the state with 207 runs scored. Dufur scored 10 or more runs in 13 games and went an undefeated 13-0 when that happened.
Part of that prolific offensive prowess came off the potent stick of Keyser, who notched a spot on the all-state third team as a designated hitter to go with his first team award in BMC league action.
He hit .459 with 30 runs and 30 RBIs.
All told, Keyser slammed out 39 hits and 17 went for extra bases, including a team-high five long balls.
Although Keyser was voted on as a DH, he displayed a solid glove at first base this season and boasted a .987 fielding percentage with only two errors in 25 contests.
Tibbets played everywhere on the diamond from infield spots, catcher, outfield and pitching.
His versatility garnered the sophomore phenom on the honorable mention list as a utility athlete.
Tibbets, who also gained notice on the BMC's first team, hit .419 on the year with a home run, 33 RBIs and 21 runs scored.
He slammed eight doubles, a triple, received nine walks and stole 12 bases.
In his 86 total at-bats, the right-handed Tibbets struck out just 11 times or 12.8 percent of the time.
This year, Dufur was able to pick up huge season sweeps over Sherman, Horizon Christian and Heppner and added a 12-11 comeback triumph over Pilot Rock on May 14 to advance into the Blue Mountain Conference district championship game.
They ended up losing 8-3, before losing last Wednesday in John Day by a 17-3 score against Grant Union.
Although the Ranger season ended sooner than expected with a first-round exit, Little saw his team win 15 games, 10 in league.
One luxury coach Little has with this dynamic trio is that they will be back on the roster in 2014 for a long postseason run.
"Each of them return as well as other potential all-staters for next season," Little said. "As individuals, they will gain even more progress to reach new heights, which in turn, will make our team better. (It) should be a rather exciting year."