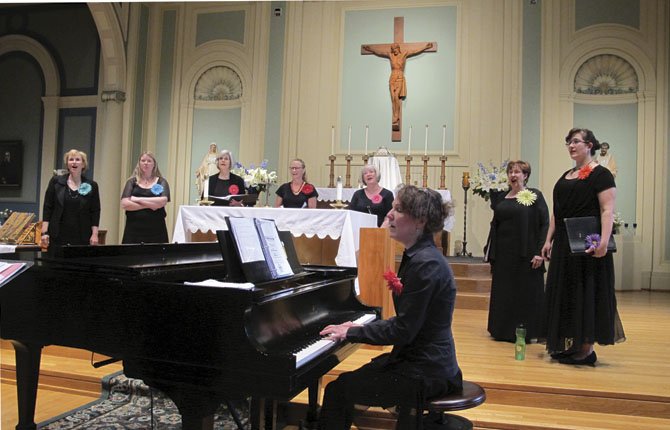 The Dalles — Encore Women's Vocal Ensemble will sing of "Hope for a Better World," this Sunday, June 2, at 4 p.m., at St. Peter's Landmark in a benefit for HAVEN, Help Against Violent Encounters Now.
The program is Encore's response to last December's supposed end of the world. The group determined that if the world did survive the end of the Mayan calendar, then they wanted to create a better world for all.
The songs in this program reflect the group's aspiration from the pop style of "A Whole New World" from the movie "Aladdin" through the classic Italian style of "Nella Fanasia" made popular by Il Divo, to the blue grass twang of "Closer to the Flame." Works by John Rutter, Nancy Telfer and Eleanor Daley are also included, with an intermezzo of madrigals.
The 16 members of Encore reside throughout the Portland metro area, rehearsing weekly with the goal of bringing inspiration and healing to themselves, their community and the world through the harmony that comes of singing together, while meeting the challenge to grow as singers and musicians.
The Dalles is the childhood home of ensemble director, Melinda Rolen Beyers, and she takes great pleasure in sharing the music of Encore with old friends and family, while empowering her singers to experience the unique sound in St. Peter's Landmark.