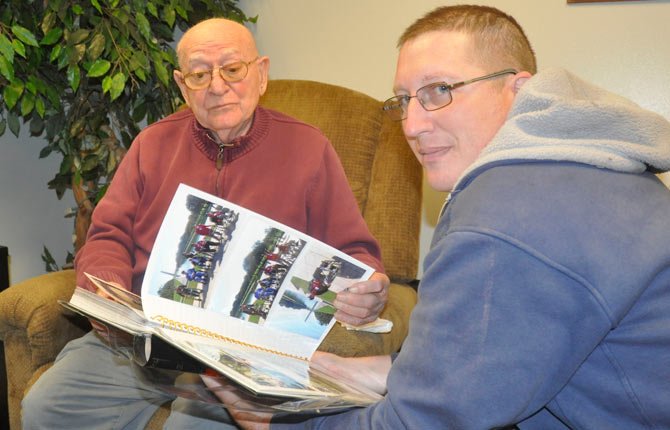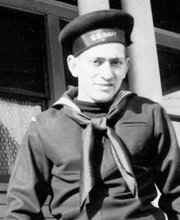 Navy Veteran James Corsale, 92, recently visited the National World War II Memorial in Washington, D.C.
He resides at the Oregon Veteran's Home in The Dalles and joined the ranks of other former service members on the Journey of Heroes, a trip arranged by Wish of a Lifetime and Vital Life, two nonprofit organizations dedicated to honoring seniors.
"I think it was honorable," said Corsale in a summary about the emotional trip. "You didn't have to prepare yourself for anything because everyone knew what was coming."
He was accompanied on the Oct. 14-17 trip by Met Sleeth, who drives residents of the home to doctor appointments and occasionally on social outings.
"It was a pretty moving experience for Mr. Corsale and the other World War II veterans to be at the memorial," said Sleeth, who also served in the Navy, as well as the National Guard. "They had a lot of people coming up to shake their hands and thank them and I think it got pretty overwhelming."
The Journey of Heroes trips are being offered to World War II veterans because less than 8 percent of the 16 million who served are alive today, according to the U.S. Veterans Administration. The sponsors want to make sure that the men and women who served in that war
Corsale enlisted in 1942 and served four years, much of the time aboard the U.S.S. New Jersey in the Asiatic Pacific, where he earned a World War II victory medal.
He met his wife, Carol, during a double date at a Valentine Dance where he was supposed to be paired with her friend. However, he and Carol quickly discovered that they had much in common, and a shared attraction, so a partner swap took place.
James and Carol moved from Connecticut to The Dalles in 2009 and she died in 2013. The couple had three children and he enjoyed reading, which is still a favorite pastime, along with golfing and fishing.
Corsale said visiting the Korean War Memorial was very difficult because the lifelike statues of soldiers caused distress for many veterans from that era whose memories were transported back in time.
"It was too much," he said.

He and Sleeth toured Arlington National Cemetery and watched the Changing of the Guard ceremony at the Tomb of the Unknowns, which Corsale found fascinating. Sleeth's grandfather was a member of the Army's 3rd Infantry Regiment, also known as the Old Guard, who stand post at the tomb, so his interest in the ritual was more personal.
"It was exciting to watch," he said.
The group also visited the grave of Pres. John Fitzgerald Kenney in Arlington that is marked by an eternal flame , the Vietnam Memorial Wall and Lincoln Memorial.
Corsale said the adventure was good but exhausting and his traveling days are over.
"It was good to have him there to keep me in line," he said of Sleet, who kept his wheelchair rolling to take in as many sights as possible. "By the end of three days, we were dog-tired."