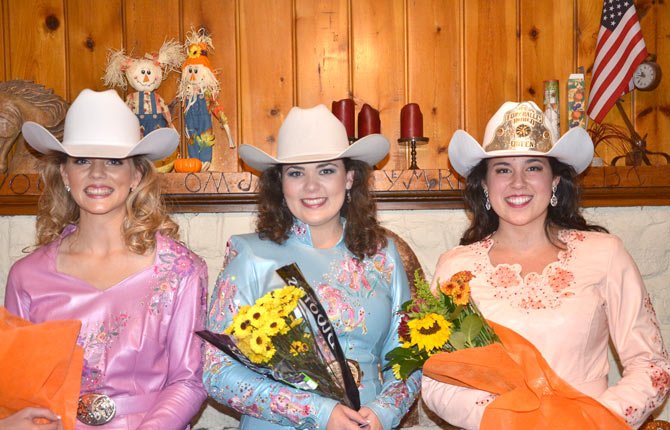 Katie Surritt of Brush Prairie, Wash., was named 2014 Ft. Dalles Pro Rodeo Queen in a competition held Nov. 3 at the Fort Dalles Riders Club.
Surritt, 20, is no stranger to the role of queen. From August 2012 to August 2013, she served as the Clark County Fair Court Queen. She helped to promote the event by maintaining professional relationships with businesses and others involved with the fair, did television interviews and served as a community role model. In the 2013 Portland Grand Floral Parade, she earned first place in the Queens Court category. She has also been a supporter of the Wounded Warrior program.
"Over the years, I have learned the rodeo trail is embedded with patriotism like no other sport," she wrote in her queen application. "That is why I choose to support our nation's bravest citizens through the Wounded Warrior Project, an organization devoted to our American veterans. Rodeo is one American tradition that thrives in the Northwest and I am proud to be a part of it."
Surritt is attending Washington State University in Vancouver and will graduate with a bachelor's degree in history and a minor in Spanish with plans to become a teacher. She was involved with the Clark County 4-H program for 12 years and was a varsity rider for four years on her high school equestrian team. She is a longtime member of the American Quarterhorse Assocaition.
"When I'm not in the saddle, you can find me traveling the beautiful Northwest in my running shoes, exploring some of the prettiest views in the country," she wrote.