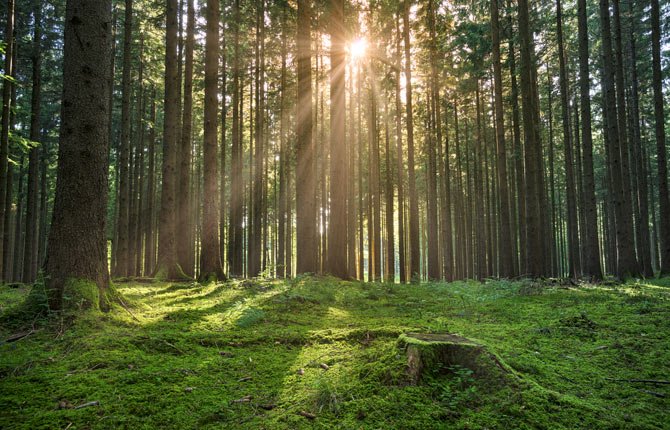 The Daily Astorian, Nov. 4, on the timber industry:
The state of the timber business isn't quite up there with the weather as a local conversational topic, but the industry's long and pivotal role as a primary driver of our economy makes it a subject of interest.
The term "primary sector of the economy" has special meaning. These are the industries that use natural resources to create real value — almost literally turning dirt, sunshine and water into money. Particularly in rural areas like ours, they tend to provide relatively high-wage jobs that give hard-working people a real lift. Profits and wages from primary industries have a lot of staying power in communities, ricocheting into many other pockets and bank accounts.
It is a truism that the Pacific Northwest timber industry isn't the titan it once was, when companies like Willamette Forest Industries and Weyerhaeuser single-handedly created and sustained towns throughout Oregon and Washington. Labor-saving technologies, globalization, environmental restrictions and the collapse of the U.S. housing bubble in 2008 all forced painful changes. In our immediate region, cities from Astoria to Aberdeen, Wash., and towns from Naselle Wash., to Knappa and Warrenton were smacked with job losses.
But as the lead story in the November edition of Coast River Business Journal makes clear, some rugged survivors have fought their way through to the other side, and are once again starting to prosper from the trees that grow so well on our fertile hills.
Warrenton Fiber/Nygaard Logging, Hampton Affiliates, Westerlund Log Handlers and Weyerhaeuser all are good examples of working in a smart and forward-looking manner to make a living from the land. Diversification and an ability to react quickly to changing market conditions allow them to compete in a truly international market.
In a way, it's apparent there is no longer any such thing as a strictly "local" logger. Who could have guessed a generation ago that homegrown firms would need to actively consider competition and demand from China in making day-to-day and strategic decisions here on the Columbia estuary? Their ability to do so has major implications for everyone who lives and works here, in or out of the timber business.
Must we remain conscious of the importance of conserving coastal watersheds and habitats? Of course.
But it is remarkable and gratifying to observe local people continuing to build prosperous lives based on an industry of such profound historical importance in our region.