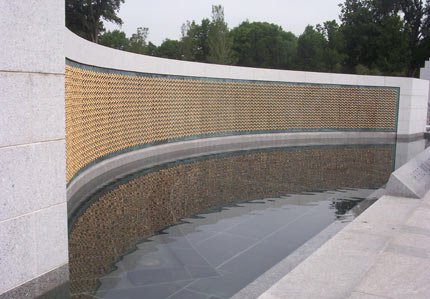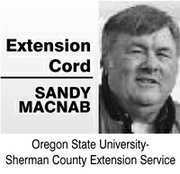 Veteran's Day is upon us and once again nearly everybody is celebrating the honor our veterans bestowed on us by their service and sacrifice.
Everybody except faculty at Oregon State University. Elsewhere it's recognized as a federal holiday, a state holiday or a county holiday, and at OSU, the classified staff are excused, but faculty are at their stations as it is a day of teaching.
I was on the OSU faculty senate when the subject came up. Several of us thought faculty should be allowed to celebrate the sacred day also. But the prevailing argument was that because this holiday occurred on different days each year, not on the phony Mondays so assigned for a three day weekend, it would mean teachers might have to plan around having a lab, noting that students from one section of a lab or class might miss out due to the holiday. It meant faculty might have to re-think how they presented material if they missed a regular class day.
As one faculty senator stated, "It would be inconvenient."
I was seething just thinking of one example for which "inconvenience" was not an option. My Dad.
Dad was in the Army for the four years of World War II and was assigned to a cannon company. He shipped from Australia to the southwest side of New Guinea and was ordered to move across the island and take the northeast side. One of the earliest US maneuvers of the war, the troops were ill-prepared, ill-trained and ill-equipped. The best maps they had were ones drawn from native descriptions. The Army had no idea that the "hills" were the Owen Stanley Mountains, a series of sharp ridges rising 13,300 feet with numerous steep and deep ravines. The trail was jungle or covered with a grass that cut like razors. When the sun went down it cooled quickly and blankets of fog settled in. Hills were so steep that troops often tied themselves with tree roots and leaned forward into the hillside to sleep. Croc infested rivers or rushing streams marked the lowlands.
They needed nearly six weeks to cross the 150-mile trail. I saw a recent survivor show a couple a years ago where the professionally trained, well-equipped host tried to cross the same route. They literally had to pack him out after three days. And he went during the dry season
Dad's company went during the rainy season. Any soil was a knee deep quagmire. Crawl up three steps, slide back two. Supplies rarely came through. Dad was part of a team that maneuvered back three days through the muck to liberate the food from a company of dead Canadians they passed earlier. Food from captured Japanese camps brought some sustenance, but in each spoonful of rice, half the "kernels" were moving.
Malaria caught Dad and fought him the rest of his life. Once it knocked him out in his wet foxhole for several days. When he awoke, his sergeant brought him a cup of warm soup only to be shot in the face while handing it to him. Oh yeah, they also had the enemy to deal with, further slowing their travel.
Dad made it all the way over the mountains, because they deemed that sending him back would kill him and he had a better chance moving forward. He was eventually sent to a hospital to be sequestered into the "X Ward" where doctors tried numerous drugs and snake oils to see if they could control or manage malaria. Human guinea pigs. Most did not walk out of that ward, falling victim to either the malaria or the cure. My Grandmother was told not to expect to see him again in this life.
Dad recovered, but never completely. In addition to the malaria, he had what today would be diagnosed as PTSD. He suffered nightmares for many years although they tapered off as he aged. His service experience had a profound impact on him and his family. He never talked about it around us kids, but we picked up bits and pieces occasionally about how much he went through.
Yogi Berra once said, "You could observe a lot by watching." I watched him and picked up many bits that eventually fit into place. Word limits for this column prevent me from sharing even more horrors that Dad experienced. I can say he earned two purple hearts and a bronze star.
War is hell. It is never convenient. But I think about it frequently; I'm a softie for our flag and for clips of soldiers coming home. Dad came home and as they say, the rest is history. There are many who did not. In that war and others, someone died, (inconveniently, mind you); they died to insure my freedom. I take that personally. So every day during my thinking time, I ask myself, am I good enough to die for? Have I done something to have earned their sacrifice?
Veterans Day is a holiday. OSU's classrooms will be open, but this is one faculty member who will be absent that day. Sorry if that inconveniences you, but I've got some heroes to thank. Please do the same.