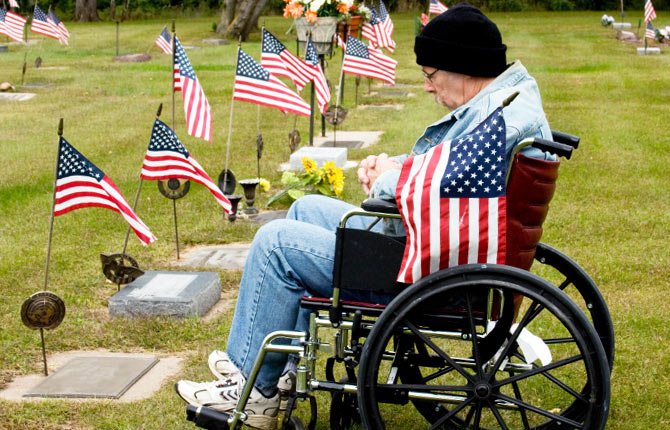 The Oregon State Bar Association is training attorneys about military culture and the complexities involved in filing claims through the U.S. Department of Veterans Affairs.
The association is participating in a pilot program launched by the VA in August to reduce a claims backlog and make it easier for veterans to gain disability pay and other earned benefits.
More than 700,000 former servicemen and women remain waiting for medical benefits owed to them, and these claims are taking an average of 300 days to process, according to Nov. 12 report by the Washington Times.
Wasco County Veterans Service Officer Russell Jones said federal law does not allow charges for legal services to rise beyond 20 percent of the total amount of the claim being filed. Before 2006, he said attorneys could only get $10 for each claim they filed on behalf of a veteran.
"Basically, the VA is asking attorneys to work pro bono to help veterans not represented by their county or any other organization," he said. "Although veterans can file for benefits on their own, it is much easier for them to make a mistake or not provide documentation that can result in a denial of the claim or delay its processing."
President Barack Obama has vowed to reduce virtually all VA claim decisions to an average of 125 days by the end of 2015. In the last four years, the wait time for a veteran to get a claim processed jumped by more than 2,000 percent, drawing an outcry from numerous veterans' organizations.

Jones said the situation has gotten better in the past few months as the VA has instituted mandatory overtime and taken great strides in getting all records computerized instead of in paper form.
In the Portland regional office, which local requests are routed through, the number of pending claims that are more than 125 days old now stands at 6,416 out of a total of 11,226, according to Jones. Two hundred and twenty one of those claims are over two years old. Since March, the VA claims to have trimmed the national backlog by an average of 31,000 a month. Last spring, 70 percent of claims were waiting longer than 125 days to get processed. Even with that progress, the Times reports the VA is still 100,000 claims short of meeting its processing goal for fiscal year 2013.
Critics say the only reason the agency hasn't fallen farther behind is that it received 270,000 fewer claims than it was expecting for the year.
Jones said there is no charge for veterans to come into his office, 201 Federal Street in The Dalles, to get assistance with their claims. He and his assistant Patrick Wilbern are available by appointment at 541-506-2502. With 16 more hours of training and just as many tests, Jones will be able to further help veterans by gaining direct access to the VA network to check on the status of claims. He said it now takes up to six months to get copies of documentation from the files of veterans, a wait time that will be eliminated once he has access online to records.