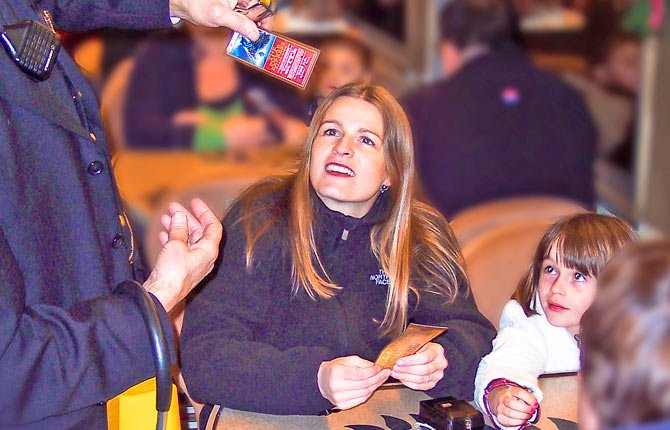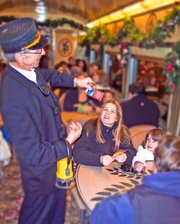 HOOD RIVER –Mount Hood Railroad brings back The Polar Express for two months.
The Polar Express will transport riders to the North Pole and into the holiday spirit during the popular Hood River event.
Its enchanting excursions continue through Dec. 29. The train departs the Mount Hood Railroad Depot in downtown Hood River.
To fill the season's first excursion with the proper Christmas spirit, the Mount Hood Railroad invited children from The Next Door, Inc. to experience The Polar Express. Like every rider, they will enjoy a journey that channels the popular Christmas story with appearances from well-known characters and familiar activities throughout the ride.
As The Polar Express train makes its journey through the Hood River area, dubbed the "North Pole"during the winter months, riders will participate in a reading of the
classic book by Chris Van Allsburg, meet Santa and enjoy a variety of holiday favorites, like caroling and hot cocoa. Riders are encouraged to wear pajamas.
"The Polar Express is a joy to recreate," said Ron Kaufman, general manager of the Mount Hood Railroad. "Seeing the look on every child's face as they board the train in
anticipation is really what the holiday season is about. We look forward to this every year."
THE POLAR EXPRESS tickets are available in Upper Dome, Lower Dome, Parlor Car and Coach seating classes. Upper Dome, Lower Dome and Parlor riders receive a commemorative mug and each child is also given a special bell, which according to the story, can only be heard by those who believe in Santa Claus and the spirit of Christmas.
Reservations are available by visiting www.mthoodrr.com and by calling 800-872-4661.