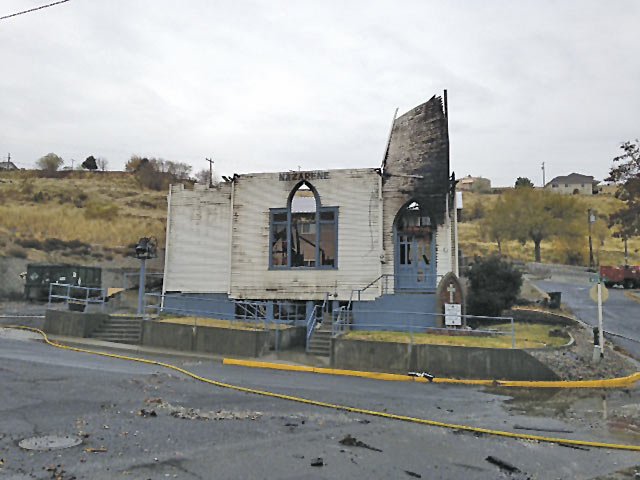 ARLINGTON (AP) — The Gilliam County sheriff's office says investigators have concluded a fire that destroyed a historic church in the Columbia Gorge town Arlington was caused by arson, and a $5,000 reward is being offered for information.
The fire at the Church of the Nazarene was the second this year.
The church building was damaged in July by what investigators said was one of four suspicious within weeks of each other. The church was having the building repaired when fire broke out again on Tuesday.
The building was extensively damaged and was considered a total loss.