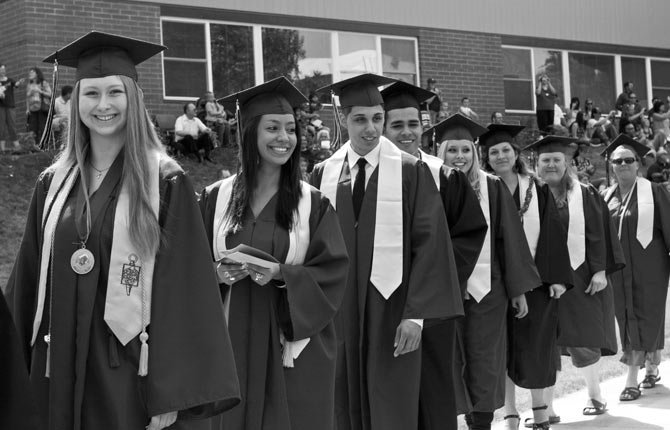 When Oregon Secretary of State Kate Brown visited The Dalles Nov. 6, she noted the critical role community colleges play in workforce development.
But some of the informal discussion on the subject with Oregon Rep. John Huffman (R-The Dalles) suggests there might be a movement at the state level to move workforce readiness into a different venue.
We think that would be a bad idea.
We've seen what happens when state officials wave their hands and wipe the slate clean. Gov. John Kitzhaber did that with the commissions on children and families, county organizations aimed at promoting family stability and child success at the community level.
He dissolved perfectly servicable local commissions in favor of a more centralized decision-making process.
Why he felt the need when local people have a better understanding of the specific needs of their areas, is beyond understanding.
It was like burning down a house because you don't like the sofa.
If government doesn't wipe out a working organization, they sometimes are tempted to create a new one in addition to the old that has only a slightly different function.
Doesn't it make sense, wherever possible, to use existing organizations to implement new initiatives?
Community colleges today provide the best infrastructure for workforce readiness, from GED programs to specialized industrial training.
They have counseling services to help direct students to the most effective and efficient course of action.
They are overseen at the regional level, so they have the best opportunity to provide workforce training that is most particularly relevant to their service areas.
Columbia Gorge Community College offers a perfect example of an organization that has changed and grown in response to workforce needs.
Its nursing program started as a direct response to the shortage of rural health care workers within the local area.
More recently, it has created a medical records certificate aimed at meeting the booming worker — and worker retraining — demand as electronic medical records become the norm.
It offers a number of other certificates in health care like phlebotomy and emergency medical services, as well as certificates in business and education.
Likewise, its renewable energy program is aimed at meeting the workforce needs of the many wind farms and hydroelectric dams in the area.
Other Oregon community colleges follow similar patterns, offering programs relevant to their student and industry needs.
Meeting workforce readiness needs — whether or graduating high school students or longtime workers needing retraining — has long been the job of community colleges. They've done it effectively, accessibly and at a cost affordable to most students.
It makes little sense to create a new organization at greater cost to deal with workforce readiness needs, when community colleges already know the drill.