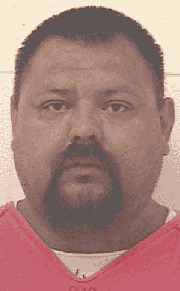 A man who drove the wrong way on Interstate 84, led police on a high-speed chase, and attempted to ram three patrol cars is now idling behind bars for 70 months.
"His behavior was irresponsible and outrageous," said Wasco County District Attorney Eric Nisley. "He was very lucky that he or someone else wasn't killed."
Taylor Arthur, 38, of Warm Springs, chose to not take his case before a jury and had Judge Paul Crowley determine his innocence or guilt last week. He was subsequently convicted of kidnapping — he refused to let a female passenger out of the vehicle — as well as DUII, attempt to elude and reckless endangerment.
Nisley said Arthur has a long criminal history, including two prior felony convictions, one for attempting to elude, that were factored into his sentencing. He will be on post-prison supervision for 36 months. His license will be suspended for an undetermined amount of time upon his release.
The chase began about 1:30 a.m. Sept. 6 when Wasco County Sheriff's Deputy Jeremy Dutton signaled Arthur to pull over for erratic driving near the rodeo grounds.
He and three passengers had been at a downtown bar and, when they left to smoke marijuana, the woman passenger had not wanted Arthur to drive because of his state of inebriation. He reportedly told her that they would just sit in the GMC pickup and then started it up when she was inside and took off.

The woman testified in court that she began screaming so loudly that Arthur finally pulled the vehicle over next to the Home at Last animal shelter to let her off. The two male passengers were also let out of the truck a little farther down the road and then Dutton fell in behind the vehicle that was weaving across the road.
When the deputy activated his lights, Arthur headed for a westbound freeway ramp and then turned the truck around to go against oncoming traffic. He headed east at speeds up to 100 miles per hour and, at one point, almost collided with a semi-trailer truck, as well as several cars. He also tried to slam into vehicles driven by Dutton, Sheriff's Deputy Courtney Floyd and The Dalles Police Officer Andrew Davis.
Officers and troopers from the Oregon State Police converged on the scene and laid two sets of spike strips, which Arthur drove over. By the time he was stopped near Celilo, his shredded tires were gone and he was driving on the rims of the wheels.
When taken into custody, Arthur told Dutton that he hadn't pulled over sooner because he was on parole and didn't want to be put back behind bars.