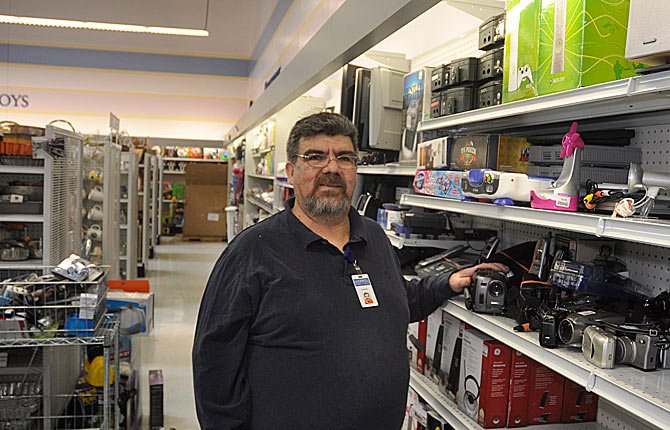 Andres Fuentes was laid off from his job in Bingen, manufacturing and repairing parts for Air Force spy planes.
Goodwill's Job Connections program is designed to help people like Fuentes, whose difficulty with English represents a barrier to employment.
Of the money earned off those donations, 95 cents on the dollar goes directly to the organization's mission of providing Northwest jobs, Emanuel added. In 2012, it paid more than $52.7 million in wages and benefits. And none of the Goodwill employees make less than minimum wage, Emanuel said.
"More than 52,000 people with barriers to employment were served with that 95 cents on the dollar through our Job Connections program," she said.
Fuentes, 56, moved to the Columbia Gorge in 1985. Since 1989 he has also worked evenings at Pietro's Pizza in Hood River. He had been at his job in Bingen for three years when the company lost its contract and was forced to lay him off.
He has a wife at home who works at Head Start and two grown children. One is a computer engineer and the other a police officer in Troutdale.
"So I started looking for a job and I found that the company Goodwill was coming to this town so I applied there," Fuentes said.
Before immigrating to the United States, Fuentes took electronics classes in Chile. After arriving here, he also took English as a second language classes at Columbia Gorge Community College, but still struggles with the language, he said.
"My English is not college English," he said.
His earlier training has served him well as he has helped Goodwill in The Dalles set up its store electronics department.
"I'm very happy here," he said. "I really like it. I took training in Gresham for three months."
Fuentes said he has no plans to leave the Goodwill store.
"My plan is to retire here," he said.