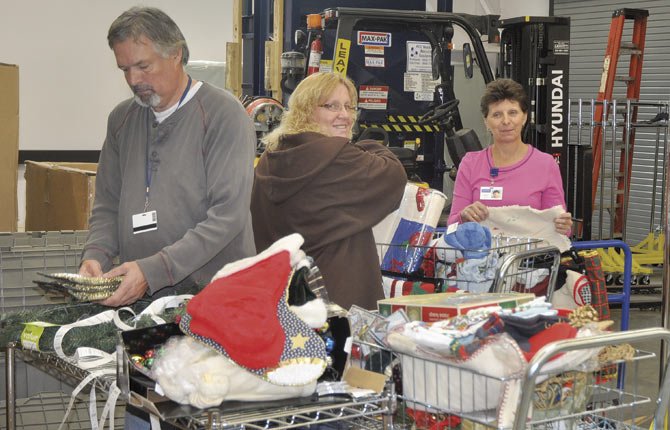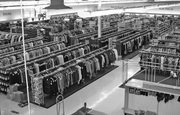 Goodwill 101
Goodwill Industries of the Columbia Willamette offers a few tips to help shoppers be more effective in their thrift shopping efforts.
Best times of year to shop:
• December through mid February – at the end of the year everyone is looking for a tax write-off and it is also the time of year that Goodwill gets some of its most valuable donations.
• Just after Labor Day - when a high volume of donations come in.
• When summer turns to fall - another time of year when a high volume of donations come in.
Best days of the week to shop:
• Goodwill gets most of its donations on the weekends, which means the best days to shop are Sunday, Monday and Tuesday
Best days of the month to find furniture:
• Most people move into new places at the beginning of the month, so Goodwill gets the most furniture at the end of the month.
Best selection:
Goodwill gets lots of everything. But for the highest year-long selection — the top five types of donations below are plentiful.
• Clothing
• Housewares
• Books, CDs and DVDs
• Electronics
• Shoes
Hit the Right Store:
If you are looking for something in particular, one store may be better than another. To reach the manager of a nearby Goodwill, go to www.meetgoodwill.org and click on store locator. Examples:
• Western wear, Redmond Store, 2067 N. Business 97 S Hwy 97
• Fine jewelry, Forest Grove Store, 2903 Pacific Ave, Forest Grove, OR 97116
• Apparel, Broadway Store,1231 NE Broadway, Portland
• Books and housewares, The Portland Superstore, 1943 SE 6th Ave, Portland
• Apparel, Bend Store, 61315 S. Hwy 97, Bend
• Shoes, Hillsboro Store, 966 S.E. Oak Street, Hillsboro
• Furniture, Halsey Store, 1640 NE 122nd Ave, Portland
• Books, Salem Store, 3535 Lancaster Drive NE, Salem
• Designer apparel, Goodwill on Tenth, 838 SW 10th Ave, Portland
• Furniture, Fisher's Landing Store, 1200 SE 162nd Ave., Vancouver
• Housewares, McMinnville Store, 1371 NE Hwy 99 W, McMinnville
• Books, Vancouver Store, 6425 NE Fourth Plain, Vancouver
• Designer apparel, Goodwill on Hawthorne, 3557 SE Hawthorne, Portland
The racks are stocked, the employees are trained and Goodwill Industries of the Columbia Willamette will open its doors to the public bright and early at 7 a.m. this Thursday, Nov. 21, for the four-day grand opening of its 49th and newest store in The Dalles.
"Hundreds of people are expected to show up," said Dale Emanuel, Goodwill spokesperson.
They'll have four times as many donations as usual to shop from during the grand opening. Merchandise from 10 53-foot trailers has been stocked on the bright, new sales floor at 1218 W. Sixth St.
Before the doors even open, shoppers waiting outside will have access to coffee and treats from Jodi's Goodies in The Dalles. They will be available by 5:30 a.m.
Managers and supervisors from other Goodwill stores will be staffing the cash registers to provide the best possible service for the expected crowds at the event.
"During the four days [of the grand opening], because everybody here is new, we do not put them in the cashier positions," Emanuel said.
Stores are stocked using the Kaizen system, a Japanese efficiency process designed to enable store employees to work at a highly efficient level, said Darcy Jennings, who travels between Columbia-Willamette Goodwill stores setting up their process.
"We look at the process," Jennings said, "and try to eliminate any unnecessary steps and movement." Because two-thirds of the employees have barriers to employment, Jennings said it is particularly important that the process be as effective and comfortable as possible. These processes also mean donations get on the floor faster.
"Donations are said to go on the floor within 24 hours, but honestly they are on the floor within about six hours," Emanuel said.
Every day, the store changes out from 6,000 to 7,000 items, moving them on the floor and off the floor, Jennings added.
Goodwill Industries of the Columbia Willamette gets more donations than any Goodwill organization in the world, Emanuel noted; 178 million pounds of donations were received last year for total revenues of $141.2 million.
"We also sell the most in the world," she said. "We're the No. 1 Goodwill retailer in North America." Stores are located in 14 cities across the Pacific Northwest.
Merchandise at The Dalles store will be stocked to serve the special needs of the area, Emanuel said. So this time of year will see plenty of coats, sweaters, hats and gloves in stock. Year-round, expect to find plenty of athletic gear to suit the recreational nature of the area.
The Dalles store will also feature many of the same designer brands that are offered at the Goodwill boutique in downtown Hood River, Emanuel said.
"This store will have those brands, too," she said. "Everything cannot go [in Hood River] because it's not big enough. This store will have everything the boutique has."
On Sunday of grand opening weekend, shoppers will already be able to take advantage of weekly discounts. Every Sunday, employees discount a quarter of the merchandise. Those savings are identified each week by color-coded tags, Emanuel said.
The Dalles Goodwill is the only full-sized Goodwill store for 75 miles, Emanuel noted.
On the Goodwill property, construction is under way for a building with two more commercial spaces. One will house a Starbucks shop, according to The Dalles planning department. The other will house an as yet unidentified retailer. A second building is also planned to house a restaurant.
Online: