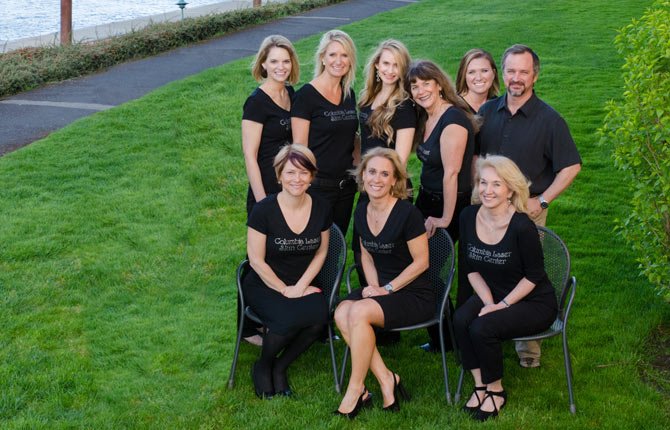 Celebrate Thursday
Columbia Laser Skin Center invites the public to its Privé annual holiday celebration this Thursday, Nov. 21, to be held in The Dalles for the first time.
The event starts at 6 p.m. and continues until 9.
"It's a great celebration of the consolidation," said owner and administrator Erika Wilson, "and having us all finally in one place."
The event will feature Quinett wines, appetizers, holiday music and a professional photographer to capture the results of live demonstrations and holiday makeovers. Personalized skin analysis, product specials and prize drawings are also planned.
"It's free," Wilson said, "and we encourage people to come and bring a friend. It will be quite the event."
Columbia Laser Skin Center is consolidating its operations starting this week so that all services are provided within its The Dalles offices at 301 Cherry Heights Rd.
"The Hood River office opened almost 10 years ago and we've just outgrown that space," said owner and administrator Erika Wilson.
The consolidation of services will actually allow Columbia Laser to expand its services, Wilson said.
"It's something we've been planning," she said. "We've been wanting to add a lot more services, like permanent cosmetics." New laser procedures and product lines are also in process. Operating from one location will make the expansion easier. It will also set the stage for some long-term changes.
"Long-term, in the next three to five years, we're looking at owning our own facility," Wilson said.
The company offers a broad range of skin, cosmetic and spa services including laser treatments for a variety of purposes including inch loss, skin tightening, vein treatment, hair removal and more; microdermabrasion; facial peels; waxing; scrubs; massages; sauna and more.
The demand for the kinds of services Columbia Laser offers has continued to grow.
"People have become more and more comfortable with coming in with concerns about the sun [and other skin issues]," Wilson said. "It's a process of education, telling people what solutions are out there for them."
More men are also coming in with skin concerns, she added.
The company started with two people 10 years ago in Hood River and has grown to 13 people. Now all of those people will be under one roof.
"The other great thing about consolidation, in addition to increased services and products, now we will be able to offer extended hours," Wilson said. The offices will be open Monday and Wednesday evenings and by appointment on weekends. It also means more availability for same-day requests.
With two entrances, The Dalles office also offers more confidentiality.
At the bottom line is being able to offer more options and convenience for clients, Wilson said.
"It's going to be much easier to do that with all of us under one roof," Wilson said.
Find more information online at www.columbia
laserskincenter.com or by phone at 541-298-5066.