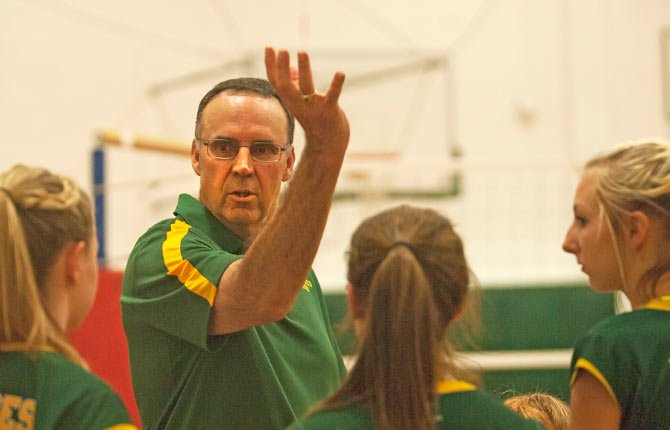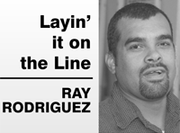 In this time of celebration and Thanksgiving, we as community members, parents and students should tell all of our coaches, "Thank You."
With all that they go through during the season in the throes of preparation and practices, they could probably use a positive response for all their countless hours and days of hard work and dedication.
Being a coach is a tireless job that engulfs more time than a 40-hour workload and lends itself to a much broader scope than many know.
It is thankless to some, while others enjoy the end product when shaping and molding these young adults for the real world.
When thinking about coaches, and what they mean to a child's life, I believe they are invaluable to a child's development.
Just think about the issues an adolescent teenager goes through on an everyday basis.
The issues range from peer pressure, popularity issues, money and whatever else a kid can go through makes life a struggle for anyone, let alone a teenage boy or girl.
With that in mind, not every kid can go to their parents and discuss certain topics.
These coaches are entrusted to serve the community and help in the student athletes' future development into society.
Some coaches not only teach the basics of their participating sport, they teach these kids life skills and social skills, hoping to mold a responsible young adult.
However, coaches have so much more to deal with when it comes to sports.
They also interact with a lot of mothers and fathers.
Some parents complain about playing time, or how the coach treats his or her players or how they favor others more.
That is fine, but you have to leave the coaching to the coaches and he or she will leave the parenting to you.
Of course that is a possibility, but only to a certain extent.
In the end, coaches are a little bit of everything.
They are teachers, counselors, parent figures and, like it or not, some might know more about your kids than you do.
So, be grateful if you have a solid coach that will be there for your child.
He or she may be the last hope to keep them in line, helping him or her develop mentally, through positive reinforcement, heart-to-heart talks or through tough love.
Coaches talk to kids, listen to their problems, and see them on a daily basis, developing a familiarity and a closeness that translates into a positive influence in this age of cable television and the internet.
Some single parents, or even two parent households, have tough lives. They not only work full-time, but struggle in a rough economy to juggle their own lives and the lives of their children.
The balance can be overwhelming.
For some, the task is so overwhelming that parents depend solely on the coaches and teachers to instill some sort of moral compass in their children.
What has to be done is a team effort in every sense of the word. It is a collaborative effort that takes years to perfect.
Coaches can instill a work ethic and teamwork skills that will help them in the workplace, while parents can teach their children the difference between right and wrong and how to deal with their ever-demanding personal issues.
Issues that, to some, can be a little too personal for anyone's liking.
So, the message is for parents to communicate with their kids and answer any questions they may have.
Often times, parents rely on reality shows and the Internet to educate their children while they are off in their own worlds.
Next, take interest in their school projects and support their activities and athletic endeavors.
From many interviews and conversations, kids detail how it makes so much of a difference for them to see that mom and dad are attending games or school programs, being involved in some way in their life journey. At this point, children are learning so much about them themselves – about life, those challenges, what it takes to create a balance of work and play that would help create a successful future model.
With the hard work of both parents and coaches, they can be molded into productive citizens.
We can thank each other down the line and in the future for a job well done.
The community will benefit in the end.