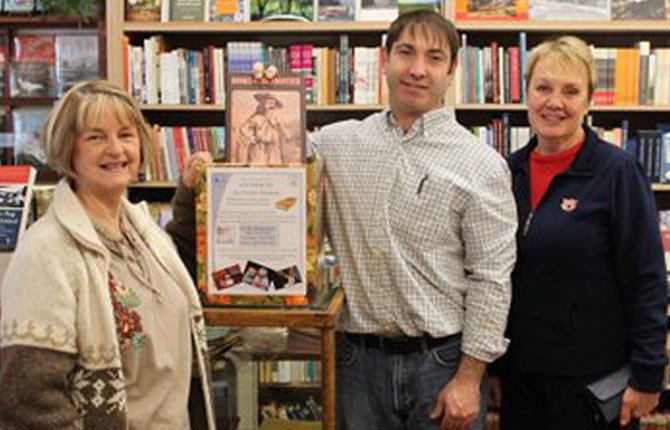 The Citizen Review Board in Wasco County is holding a book drive through Dec. 15 to benefit children in foster care in Wasco, Sherman, Gilliam and Wheeler counties.

Books of all reading levels are appreciated. The goal this year is to collect 200 books for 200 children.
The Citizen Review Board (CRB) is Oregon's Foster Care Review Program. CRB volunteer board members review the case plans of children and families involved with child welfare to determine if placements and services are appropriate.

Volunteers make legal findings and recommendations that are filed with the court. Learn more about the child welfare and judicial systems by spending just one day a month with the Citizen Review Board.
The board's mission is to provide a citizen voice on the safety, stability, and supervision of children in foster care through impartial case review and advocacy.
Its vision is that citizens will shape public policy and actively promote conditions to ensure that every child lives in a safe, secure, healthy, and permanent home, preserving families whenever possible.
The Citizen Review Board was created by the Oregon Legislature in 1985. It's charged with making recommendations of permanent placement for foster children within 14 months. The goal is to keep children from wandering through the foster care system.
Citizens Review Board members also serve as advocates for effective policies, procedures and laws in the child welfare and juvenile justice system with the aim of finding children safe, permanent homes, either by returning home or finding a permanent home.
After kids are placed in foster care, the Citizen Review Board reviews the cases every six months. It then makes recommendations from its findings on how the case should proceed, and whether children can be placed back in the home. In such cases parents must comply with counseling, sobriety or other court orders.
For more information about the Citizen Review Board, contact the volunteer resource coordinator toll free at 888-530-8999 ext. 8585 or go online to the CRB website at www.ojd.state.or.us/crb/