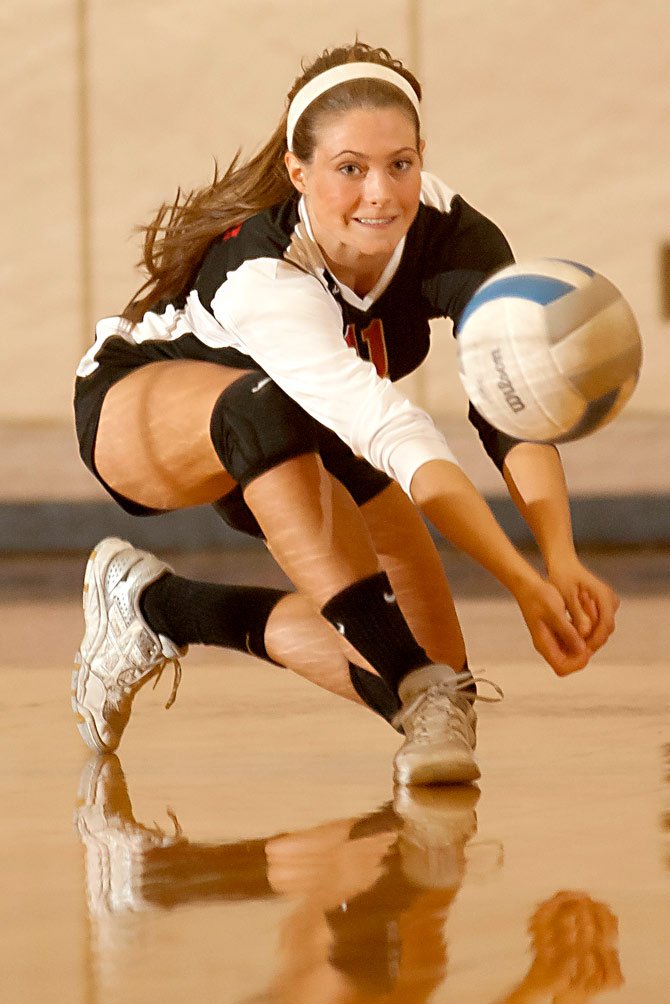 On the schedule, Friday's interleague Big Sky Conference volleyball matchup pitted two second-place squads against each other for a chance to take another big step up in the rankings.
The Lady Rangers proved to be too tough to handle.
Taylor Darden laced home a team-high 17 kills and Alexa Macias added five aces, five digs and 20 assists to lead the Dufur Rangers to a three-game sweep over Echo, their third consecutive blanking, in a Big Sky Conference volleyball match Friday in Echo.
In the opening frame, Dufur and Echo hit the hardwood in a closely contested outcome, with the Rangers coming out on top by a 25-20 margin.
The run kept going in the second set with a 25-14 effort to go ahead, 2-0 in the match, but then they reeled off a 25-16 decision to complete the sweep.
It was the eighth non-tournament sweep posted by Dufur, as they won their third consecutive league match.
"They are a scrappy team that played a lot of balls back," said Dufur head coach Kelly Darden. "We served tough, coupled with some defensive efforts we were able to make some runs. Taylor was able to take some good swings tonight and ended up with 14 kills from Alexa's assists."
Kathryn Johnson had 10 digs, three kills and two aces, and Montana Ferres scored 10 digs, three aces and two kills.
Taylor Darden had five digs, an ace and a block, and Teneille McDonald dropped five digs, four blocks, four kills and an ace.
All told, the Rangers connected on 70 of 74 serves for 15 aces, and tacked on 86 for 101 kill attempts and 27 kills.
Dufur (18-5 overall, 3-0 Big Sky West Division) next hosts first-place South Wasco County (8-2, 3-0) at 5 p.m. Friday night for Homecoming.
SWC shows guts in win over Ione
For the second time this season, the South Wasco County Redsides showed poise when a volleyball contest goes down to a fifth and deciding game.
This time around, however, they were able to accomplish this feat on the road.
After losing 25-20 in a thrilling fourth game, both teams went to work in a fifth game where things were intense.
Down the stretch, SWC managed to get enough momentum going to move past the host Lady Cardinals by a 15-10 margin.
Ione actually had an edge in this match after a 25-22 winner in the first set.
The Redsides came back to tie things up at 1-apiece after a 25-15 score in the second game.
With a chance to take control, SWC and Ione hit the floor in Game 3, and 25 points were not enough to settle matters.
SWC tied the score at 26, and added the final two tallies on their side to run to a 28-26 win and a 2-1 cushion in the match.
"It was great to see the girls pull out a tough road win," said head coach Ron Townsend. "Both teams played some good volleyball, with some long rallies."
Overall, the Redsides rattled off 30 kills from six different players, as senior Zoe Morelli paced the offense with a team-high 15 kills and five aces.
Molly Foreaker added 30 assists and three aces, Joy Kelly chipped in with five kills and Katherine Popchock was good enough for four kills.
From the service line, the Redsides completed 89.8 percent of their attempts with 16 aces.

SWC hosts Arlington at 5 p.m. tonight, and then travels to Dufur for a Friday match.