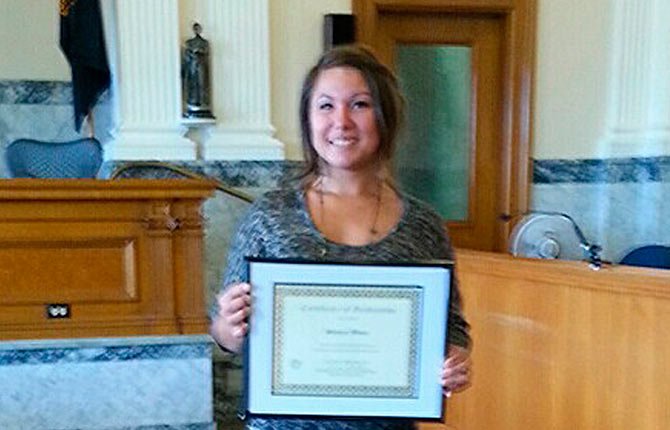 Shanay Moore graduated from Family Dependency Court Tuesday, Sept. 23, 2013.
She committed herself to the program for a full year, which provided her with tools and support to help her manage her addiction. As a result, her child was returned to her care.
Moore said she is grateful to the program for saving her life and putting her family back together. Many friends and family members came out in her support and shared the growth they have witnessed through her efforts and those of the program. Moore told supporters, "I am so grateful to all of you for coming and for helping me through this process. I love my life today."
The Family Dependency Court is a voluntary program for parents struggling with addiction. The program works closely with the Department of Human Services to reunify families or to prevent the removal of children from the home.