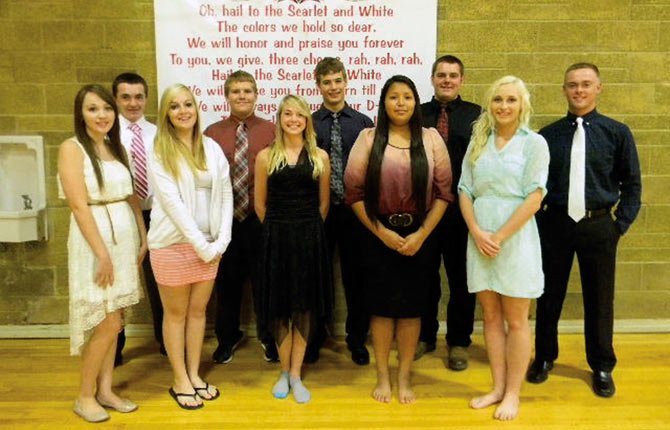 Dufur High School kicked off spirit week Monday with students dressed up with fake injuries and playing dodge ball.
The following day, Superintendent Jack Henderson presided over a meeting with the 2013 Homecoming Court to go over preparations for the many other events. This year's theme is cartoons and superheroes, with each classroom door decorated accordingly by competing classes. Each is set to pick a prince and a princess (crowned at an assembly and at half-time of Friday's football game, respectively), accompanied by performances from the junior cheerleaders.
A chili cook-off, sponsored by the Friends of Dufur School, took place Wednesday. The noise parade, bonfire and ice cream social activities are scheduled to begin at 6 p.m. Thursday evening. Friday is game day, with Ranger volleyball against South Wasco County at 5 p.m. and football against St. Paul at 7 p.m. Saturday's events include a 10 a.m. parade and community potluck, with a student dance held at the high school in the evening.