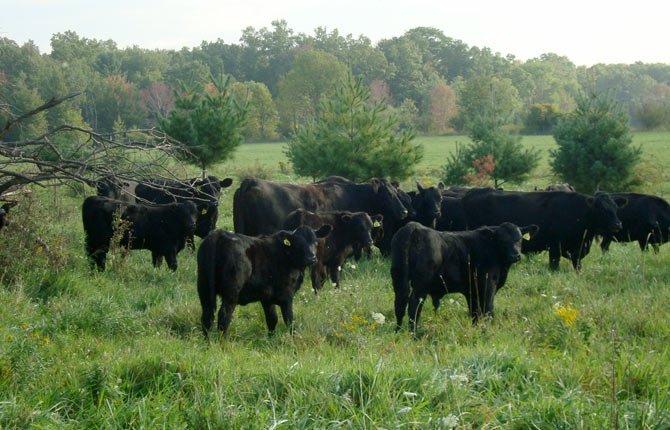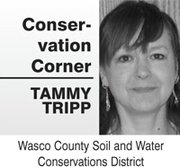 Agroforestry is a land management approach that provides an opportunity to put your land to work in unique and profitable ways. And while conventional wisdom in the past has been that livestock and trees can't co-exist, nothing could be further from the truth. With proper management, forestland can do much more than just grow trees for harvesting.
A forest requires management to ensure the health of the vegetation that comprises it and the health of the wildlife that depend upon it. Nature's management tool has always been fire.
Fire burns up the forest debris, reduces damaging insect populations, weeds out the sick trees, takes out thick understory, puts nutrients back into the soil, and enhances new growth. However, in a private forest situation a fire isn't an ideal solution. This is where the landowner steps in to provide the necessary management to ensure a healthy and productive forest.
Standard forest management practices include limbing up trees, thinning underbrush while still providing plenty of forage for wildlife, reduction of tree crowding, removal of diseased and dying trees, and providing brush piles for small animal habitat. All these practices can ensure a healthy forest environment.
But then what? What do you do while you wait for your trees to grow to harvesting size?
Planned harvesting of wood does not exclude the possibility of using the forestland in other ways. One such way is silvopasture. Silvopasture integrates trees, livestock and forage into a single system. This multiple use approach can result in having an annual income or an income savings versus just income somewhere down the road.
Shade from the trees lengthens the forage growing season, improves forage quality, while protecting livestock from seasonal elements.
A properly structured silvopasture that includes shrub and forage varieties is also very attractive to many wildlife species such as turkey, quail, deer, songbirds, raptors, and many small animals. Multiple forage opportunities can also have health benefits to livestock by providing a larger variety of nutrients not often found in a grass monoculture.
However, a silvopasture environment is no different from any other grazing system, so it should start with a well thought-out plan. An understanding of the capacity and condition of the soil will help determine what may or may not need to be done before implementing your silvopasture plan.
Other major considerations are fences for rotational grazing to prevent overgrazing, water distribution, and tree and forage establishment.
The plan should also take into account the type of trees and their rooting distribution in relation to competition from grasses for nutrients and water, which would impact the distribution of the trees through the landscape.
Managing forage for seasonal grazing can reduce winter feed costs, such as planting winter annual grasses and legumes along with summer annual species. Forages will need to be selected and planted according to their sun, shade, and soil needs.
Trees may need to be thinned to allow for a more open canopy to allow planted forage crops to thrive.
It is also possible to expand current forestland or convert a monoculture pasture into a silvopasture with some pre-planning and some upfront work. Keep in mind that young trees will need to be protected until they grow large enough to tolerate browsing.
A big benefit of managed grazing in forestland is the reduction of fire fuels. Leaves and forest debris are eaten and crushed, shrubs pruned, and low-growing tender limbs pruned off larger trees, potentially saving hours of manual limbing. Thus livestock grazing can become an integral part of a forest management plan.
Besides silvopasture practices, a forestland can also be used to grow other products, adding value and income to the acreage. Fruit and nut trees can be integrated into the stand. Berries, such as huckleberries, salmon berries, currants, elderberry and the like are well-adapted to grow in the forest understory. Forest products used in the decorative home craft industry can also be successfully grown in a managed forest environment.
Technical assistance is available through the conservation district and Oregon Department of Forestry.
Forestry personnel can offer advice on what needs to be done initially to get your forest back on the road to health. They'll look at thinning requirements, tree spacing, identify diseased trees, and give you feedback on overall forest health.
District conservation planners can help the landowner plan for implementing the practice by helping with grazing plans, forage requirements, soils data, and seeding recommendations.
If you're interested in finding out more about silvopasture practices you can find links at the Resource tab on our website, www.wascoswcd.org, or email me at tammy.tripp@oacd.org.