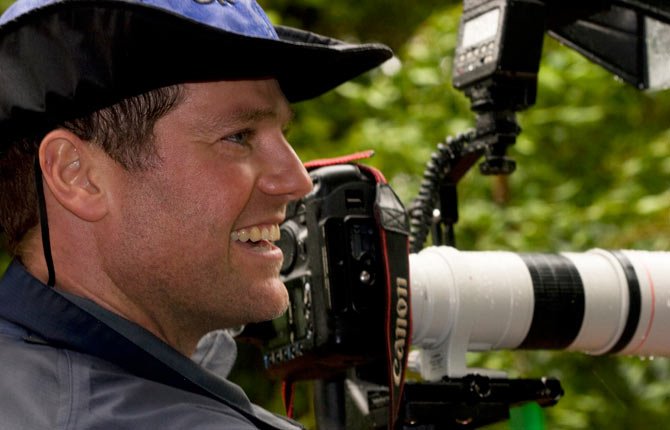 The Gorge Photography Club will host the 55th annual convention of the Columbia Council of Camera Clubs on Oct. 11, 12 and 13 at the Best Western Hood River Inn.

Thirty-two clubs from three states and Canada will be represented. The three-day event includes 13 training sessions lead by nationally known photographers; also guided field trips, large displays of award winning images and prints, plus vendor and sponsors showcases.

The event will also feature an hour-long presentation Friday evening that is free and open to the public by award-winning photographer Paul Bannick.
In addition to the presentation with images, guests may visit the Print Display area to be inspired by prize winning images.
Locally, it is an opportunity for members of the community who enjoy photography to join the event. Registration and information are available at www.gorgephotographyclub.com, Facebook - Gorge Photography Club or www.columbiacameraclubs.org. The Gorge Photography Club includes members from The Dalles and the entire gorge area and always welcomes new members.
The convention's keynote speakers include Paul Bannick and Richard Hallman.
• Award-winning photographer Paul Bannick specializes in the natural history of North America with a focus on birds and habitat, creating images that foster intimacy between viewer and subject. This nationally known presentation is adapted from his book The Owl and the Woodpecker, published by The Mountaineers Books. This publication continues to be one of the best-selling bird books in North America.
• Adventure sports photographer Richard Hallman gets up close and personal with those who live on the edge of adventure sports. Hallman's work has been featured in numerous national publications including The New York Times, Sports Illustrated, Adventure, Men's Journal, Kiteboarding, Kite World, SBC Windsport, Windsurfing, Backcountry, The Ski Mag (Australia), PDX Magazine, Portland Monthly Magazine and many more.
Presenters and their topics include:
• Drew Hendrix on papers and printing
• Jim Diem on The Art of Abstracts
• Paul Bannick on Pursuit of Great Bird Photos
• Todd Semmes on Spydercam System
• Jamie Francis on Photo Journalism
• Ben Canales on Night Time-Lapse Images
• Ken Hubbard on 256 Shades of Grey: Seeing in Black & White and From your Backyard to the Grand Canyon
• Jon Fishback on Judging Photography
• Richard Hallman on Adventure Sports
• Pete Stone - Adobe Camera Raw
• Mark Toal on Hybrid Photography, Combine Stills and Video
• Pete Stone on Adobe Camera Raw
• John Greengo on Lightroom and the Art of Photo Editing.