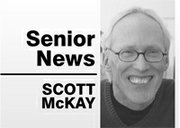 If you are struggling to pay your bills as the cost of living constantly increases — and yet you have paid off your house, which you purchased 40 years ago for $35,000 and is now worth four times that much, you are one of thousands of American older adults who are income poor but "house" rich. To help older adults in this type of situation there are reverse mortgages, also known as Home Equity Conversion Mortgages (HECMs), that allow homeowners aged 62 and older to convert a portion of their home equity into cash while they live at home as long as they want.
According to the National Council on Aging, reverse mortgages can be a useful financial tool for older homeowners and have become increasingly popular in recent years —but they're not for everyone. And because there are unscrupulous people and companies that sometimes use reverse mortgages to exploit consumers, counseling is critical to equip the borrower with the knowledge needed to make an informed choice.
There is more information on the National Council on Aging's (NCOA) Home Equity Advisor website, http://www.home
equityadvisor.org/, that includes other options for saving money and remaining in your home, as well as additional information about reverse mortgages.
In addition, at the Mid-Columbia Senior Center's Tuesday Lecture on Oct. 15 at 11 a.m., Jim Bishop from Westcorp Mortgage, will discuss the pros and cons of reverse mortgages.
Thanks to everyone who attended the Back Rib Dinner fundraiser to support Meals-on-Wheels and the senior center. Once again the attendance was great, the ribs were excellent and Hardshell Harmony entertained everyone with their "foot tapping, knee slapping, good time" music. Thanks to all the volunteers and businesses that donated to the silent auction, and especially The Springs at Mill Creek which with their sponsorship made it all possible.
But the success of the dinner is just one example of how so many folks support the numerous local civic groups that make our communities so healthy and strong. And you can find out what else is going on The Dalles Area Chamber of Commerce's "Community Calendar" website, including other great fundraisers such as the "Book Lover's Ball" at the Sunshine Mill on Friday Oct. 11th and The Dalles Art Association's "Art-a-ritaville Auction" on Saturday, Nov. 2.
Last month I mentioned tthat, to reduce your risk of falling, you should try activities that improve your strength, flexibility, and balance. To help you better understand the importance of balance, there will be a Balance and Falls Awareness Event at The Dalles Fitness and Court Club on Oct. 30t from 9:30-11 a.m. presented by the therapists at Gorge Spine and Sports Medicine. For more information call 541-386-9511.
On Tuesday nights, the center pulls up the carpet and pushes back the tables, so you can dance and listen to some fine local talent — which on Oct. 15th will be Truman playing his County Gold. Everyone is welcome. The doors open at 6 p.m., music starts at 7 and the suggested donation is $2 per person.
Many remembered "Easy Rider," the 1969 film starring Peter Fonda, Dennis Hopper and Jack Nicholson that depicted the societal tensions of the 1960s. (And the randomly selectered winner of a free breakfast on Oct. 19th is Sandy Haechrel.) For this week's "Remember When" question, I'll stick with movies but change to a new genre: science fiction movies of the 50's.
If you were like me when you were younger, you were scared silly by the sci-fi movies of the time: Godzilla, The Fly, and Invasion of the Body Snatchers. What was the name of this 1958 horror/science fiction movie classic that was Steve McQueen's debut as a leading man and depicted a growing amoeba-like alien from outer space that terrorized the small community of Downingtown, Pennsylvania. E-mail your answers to mcseniorcenter
@gmail.com, call 541-296-4788 or mail with a 45 of the title song (which has the same name as the movie) written by Burt Bacharach and Mack David.

Well, it has been another week trying to avoid turning on the heat in a drafty house. Until we meet again, don't waste your time looking in a dark room for a black cat - when there isn't one.
menu
Wednesday (9) Cheese Burgers
Thursday (10) Spaghetti with Meat Sauce
Friday (11) Hot Turkey Sandwich
Tuesday (14) Chicken and Dumplings
Tuesday (15) BIRTHDAY DINNER Turkey and Gravy