The Jerri Walker DePriest Endowment Fund presents its 17th annual dinner and auction fundraising event, this time with a "vintage Hollywood" theme to be held this Saturday at Dufur School.
The scholarship was founded in the name of Jerri Walker DePriest, a longstanding Dufur community member who inspired many throughout her life with her "indomitable" spirit and active generosity towards others.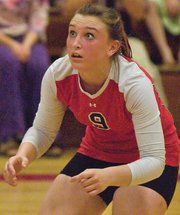 After her prolonged struggle with cancer came to an end, a scholarship was founded in her name that, according to the district web site, "encourages and supports graduating Dufur High School seniors in attending post-secondary academic institutions by offering tuition grants" to an array of applicable students every year.
Since 1996, the committee has awarded $213,900 to support Dufur High School graduates pursuing higher education. In 2013, a total of $28,000 was bequeathed to ten DHS seniors who are now using the generated funds to attend their chosen academic institutionse.
The application process requires a written essay expounding on students' personal values and goals, an oral interview conducted by committee members and a demonstration of a sustained commitment to community service.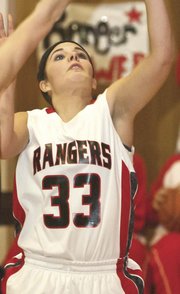 Alexis Anderson, a 2013 recipient of the scholarship currently studying to become a pharmacist at Columbia Gorge Community College, said she'd helped out at the Jerri Walker DePriest dinner and auction for years before she even thought of applying for it herself.
"I must have helped wash dishes for six hours my freshman year," she said.
When asked what she thought about the scholarship itself, she added, "I think it's great that so many students get to benefit from it."
Katie Helyer, another 2013 recipient and current freshman studying exercise science at Western Oregon University, said the endowment fund was "all about giving back to the community."
Helyer, a long-time athlete, said she participated in both volleyball and softball all through high school.
"Whenever the community came out to support me (at games), I knew I could do my part to support them too."
Logging more than 200 hours of community service over the course of her high school career, Helyer says most of those hours were spent as a volunteer softball coach and student athlete trainer.
Concerning her feelings on being selected to be a recipient, she said, "I'm forever greatly appreciative. I believe education is very important, and while I never got to meet her, (going through the application process) made me understand Jerri's amazing character and how much she meant to the community. She really defined the spirit of Dufur and showed us all what we should aspire to be like."
When asked how she's fitting in at her new school, she said, "campus is great; it reminds me of home… that same small town, close community feel – I love it."
Both Anderson and Helyer expressed their gratitude to the committee and congratulated all the other hard-working recipients of the grant.
"I really encourage everyone to apply," Anderson said. "Even if you're not positive about what you want to do, because (the committee) is very supportive and you never know what might be next for you."
Advance tickets for the Jerri Walker DePriest fundraising dinner and auction cost $20 and are available for purchase at Dufur School or Klindt's Booksellers in The Dalles. Doors open at 5:30 p.m. and dinner starts at 6 this Saturday, Oct. 12.