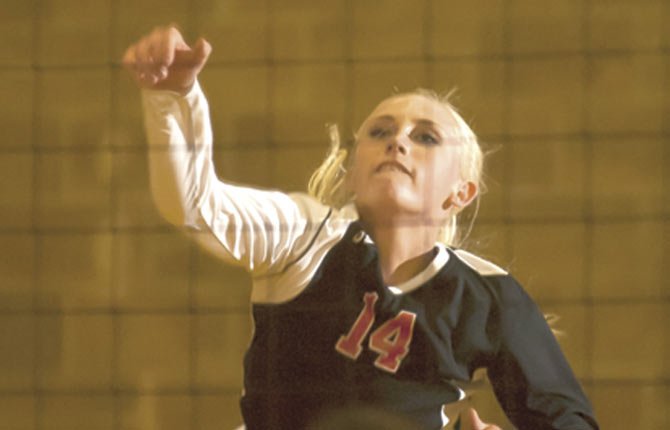 At the upcoming district tournament, the Dufur Ranger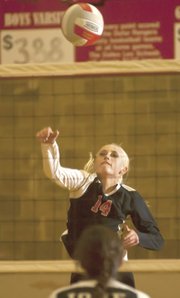 volleyball team figures to have a good chance to take it all.
Thursday's two-sweep performance against Ione and Central Christian may have cemented that claim.
The Lady Rangers posted two more sweeps and used all-around efforts from everyone on the roster in winning both matches by an average margin of 13.1 points per set.
"First match against Central we served and passed well," said Dufur head coach Kelly Darden.
Dufur had an easier time of things against last-place Central Christian, taking this match by tallies of 25-5, 25-9 and 25-8.
In that showdown, McDonald notched six kills and two digs, and Taylor Darden was good for six kills of her own.
Montana Ferres contributed five kills, two aces, a block and three digs, and Kyla Johnson reeled off four kills to go with a pair of digs.
After having an easy time of matters versus the White Lions, against Ione, Taylor Darden had 10 kills, five aces and four digs to lead the charge, as the Rangers won 25-19, 25-16 and 25-14.
Teneille McDonald tacked on eight kills, eight digs and two aces, and Alexa Macias added a 13 for 14 split from the service line with five aces.
"The match against Ione we had way too many unforced errors against Ione.," added coach Darden. "We made some great hustle plays defensively to get us back in the match. We need to work on cleaning up those unforced errors as we face tough competition next week."
Dufur (21-5 overall) next travels to Maupin to take on the South Wasco County Redsides at 5 p.m. next Thursday.