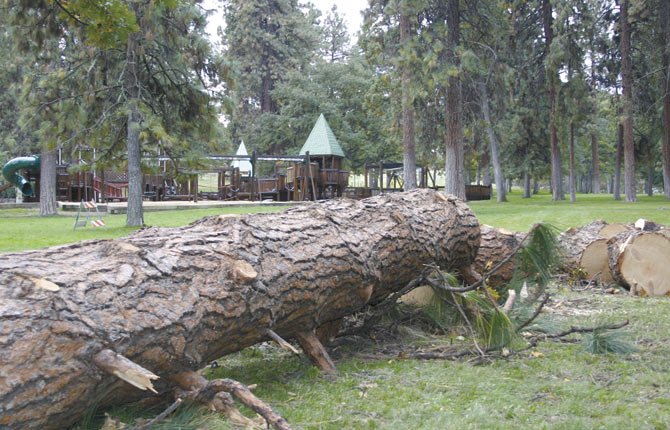 Nine diseased trees have been removed at Sorosis Park.
Northern Wasco County Park and Recreation District consulted with the U.S. Forest Service before removing the trees, believed to be infested with ips beetle, but that's not the end of the work involved, said Scott Green, executive director of the district.
All of the slash from the trees is being shredded and will be spread at the district's shops to dry, as part of protocol for infested tree waste. Once they dry, the chips can be used by the district to line paths and playground areas, Green said.
The wood from the tree will be debarked and recovered by a juvenile program run by Jack Bisset, for a firewood program for low-income local residents.
"We worked with the Forest Service earlier in the year to get a management plan down for the ips beetle," Green said. "The window for removal is from the end of September to March."