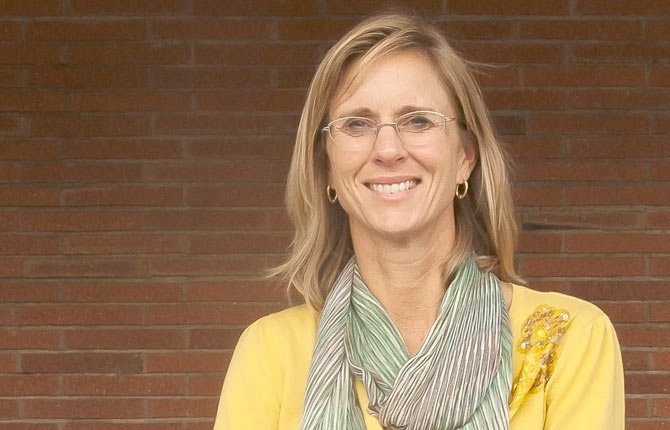 A new medical clinic in The Dalles aimed at helping those struggling with excess pounds offers a wide variety of tools to help them achieve a healthy weight.
The Healthy Weight and Treatment Center is headed by Dr. Miriam McDonell. The impetus for the new clinic came a few years ago when she was reviewing charts for two other health care providers and she noticed that fully 70 percent of their patients were being seen for health conditions related to extra weight.
McDonell, a gynecologist, decided to take her career in a new direction. She is now board certified in bariatric medicine, which is the medical treatment of patients affected by excess weight and associated conditions.
She does not do bariatric surgeries, but she has patients who are contemplating or have received such surgeries.
McDonell purposely doesn't using the term obesity, to avoid its negative connotations.
"One of my goals is for people to understand that having extra weight is not a character flaw, because that makes me crazy," McDonell said. "People are not lacking in willpower, they do not lack in effort and frequently it's not that they're lacking in education.
"Our bodies are programmed to survive and to not be cognizant of that, I think we're missing a whole big thing," she said. She spoke of visiting a poverty-stricken region of Kenya, where food was scarce. She contrasted that with a typical American town, such as The Dalles.
"If you look down Sixth Street, there is nothing but food."
In addition to an abundance of food choices, people are pressed for time and money.
"So our bodies, they just respond in the way that they would do. 'An easy source of calories? Load me up.'
"To me, that's a really important part of all of this, to make people understand — that drive is within everyone to more or less of a degree. So there are certain genetic predispositions to gaining weight easily, just as there are predispositions for people that are more likely to get diabetes.
"So what we're trying to do is help people make the changes in their lives and the lives of their family members to kind of acknowledge all of the traps and pitfalls that are out there and to make being healthier easier."
Carrying extra weight, she said, is a chronic condition, "so even if people, for example, go on a diet and successfully lose weight, the underlying issues that caused them to gain weight in the first place don't go away. And that's a big recognition. It's just like psoriasis or something, it can get better or worse, but the underlying conditions are still there."
"It's unrealistic to have the expectation that if you lose some weight but then go back to your prior habits, that the weight's not going to come back, because it will," she said.
The care provided by McDonell's clinic is multi-faceted. Patients see her individually for monthly medical checkups, but they also have weekly group meetings. A team of specialists who include a dietician, a counselor and a trainer take turns leading the group meeting.
"I call it a kitchen sink approach," McDonell said. "There's a lot of medical evidence behind what we do. So although it is a kitchen-sink approach aspect of it, it has been shown to be successful and combining them all I think is what makes our clinic stand out."
She said the weekly sessions are the key to the program.
The group is supportive, not competitive, as one group member attested.
The group member, who asked not to be named, said, "I really do hear things every time I go to group that I need to hear."
She doesn't know why she's having success — she's lost 30 pounds since July — but she thinks the supportive, non-competitive group dynamic is why.
The woman, who is 65, reluctantly started the program, on her doctor's suggestion, but has been delighted with the "immediate benefits" she's had, with improved blood sugar control for her diabetes and better mobility.
Regular blood work is part of the program, and her doctor personally called her with some improved test results. "He was more excited than I was," she joked. "He was so excited about somebody actually doing what he told them to do."
She said exercise is not promoted directly, but rather more movement is. So now she doesn't use the handicapped spaces at stores, and is weaning herself from the cane she uses.
"I'm just absolutely amazed at how different I feel from when I started the program. It's just so much better than I was in July. I'm really looking forward to continuing the program because I feel so much better all the time."
While this woman is eating about 1,000 calories a day in regular food, Deloys Agra chose to jumpstart her weight loss, and is eating just 800 calories a day, in the form of three protein milkshakes and a snack bar. She's lost 40 pounds since July.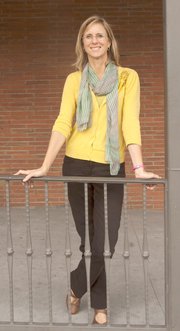 What's different from the countless other diets she's done, she said, is that she's not hungry, shaky and lethargic between meals. "I have never had this much energy before. It's incredible and it's shocking to me, for three milkshakes and a bar. And the shakes taste good."
She said she's using her inhaler for her asthma much less.
"I breathe better, I feel better, I look better. And what is important to me is this is a team," she said.
McDonell said the key to successful long term weight loss is "about making some changes and about having them reinforced and just continuing. The people in the clinic have made the commitment and it's the right time for them to do it, that's part of it."
She's also seeing children with excess weight, but they are not part of the weekly group sessions. She does one-on-one counseling with them.
The clinic will change its phone number and location in mid-November. Currently, it is at Columbia Crest building, outpatient specialties, and its number is 541-506-6930. It will be moving to 1815 E. 19th St., Suite 2, and its number will be 541-506-6430.