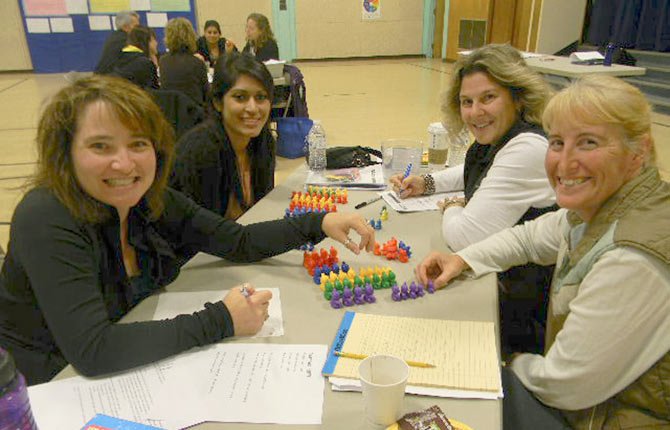 The Dalles — Teachers from all over the Columbia Gorge gathered in the Dry Hollow Elementary gym on Friday, Oct. 11 to participate in "It All Adds Up," a free training designed to generate new and improved strategies for teaching age-appropriate math skills to early learners.
Trudy Townsend, executive assistant to the superintendent and special projects coordinator, said the training aims to "work across the teaching spectrum" and provide a space for educators preschool through third grade to learn from one other's experience and devise effective solutions to meet state learning standards in the classroom.
Funded by the Oregon Community Foundation, Townsend says the trainging program has been running smoothly for two years and is founded on a supportive partnership between District 21 and Oregon Headstart.
Townsend says both organizations intend to work together to apply for additional funding to expand their offerings and strengthen the existing benefits of the program in the near future.