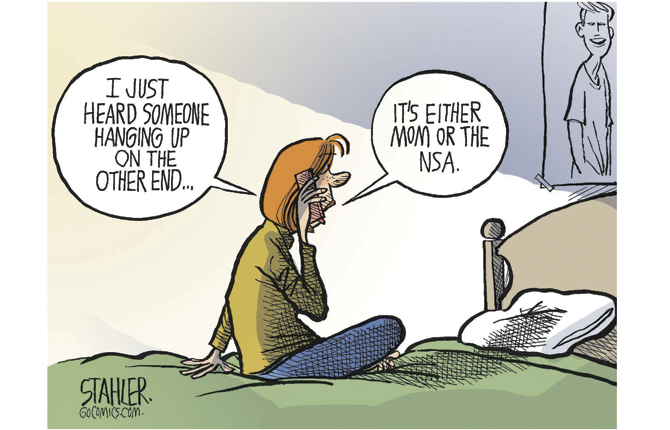 Leaks from Washington suggest the White House is considering an end to eavesdropping on friendly foreign leaders.
While the decision hasn't been made yet, this may be the latest fallout from surveillance information leaked by former National Security Agency contract systems analyst Edward Snowden.
Snowden's information suggests the U.S. has been listening in on the conversations of German Chancellor Angela Merkel and 34 other foreign leaders.
The potential for consequences from this latest revelation could be large.
German officials are threatening to cut off American access to bank transfer data used to track the flow of terrorist money. And European Union officials suggest negotations over a new U.S.-Europe trade agreement could also be strained if European privacy isn't better protected.
Some may differ with Snowden's leak tactics, but even more distressing is the overreaching surveillance that has been revealed.
While international spying is a reality of global relations, snooping on the digital communications of allied leaders takes things too far and jeopardizes voluntary sharing between friendly nations.
If the United States is spying not only for national security purposes, but for political or economic advantage, as a recent Le Monde article suggests, then it could adversely affect allies' willingness to share voluntarily.
While the wailing and moaning in France is a bit over the top given that its spy agency has engaged in similar tactics in the U.S., the revelation of aggressive spying still puts the United States at a disadvantage.
It is long past time to re-evaluate the spying and enforcement tactics used under the PATRIOT Act.
Despite the provisions of the post-9/11 laws, it's clear the United States has exceeded good judgment with its rapacious spying tactics, both at home — where bulk surveillance of U.S. citizens was revealed earlier — and abroad. This nation needs to forge an agreement with its allies placing concrete limits on spying.