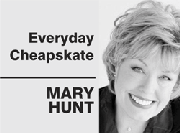 It's been more than five years now since I first looked into a membership service offered by Amazon.com called "Amazon Prime." Being the frugalista that I am, of course I dismissed it out of hand for one simple reason: $79 annual membership fee. For what, I asked? Nothing tangible, that's for sure.
I wish I'd researched Amazon Prime more thoroughly back then. I had no idea what I was turning down. By not joining until two years later in 2009, I spent far more in shipping costs alone than I would have paid for the annual membership.
Honestly, I am in love with Amazon Prime and my love only grows as the years go by. My life is so busy and I am such a disaster waiting to happen in a shopping mall environment, that I rely heavily on Amazon for everything from household needs and personal items to business supplies and equipment. Free shipping alone saves me hundreds of dollars every year.
How do I love Amazon Prime? Oh, let me count the ways:
Free two-day shipping on millions of items. While there are some exceptions (Prime is not available on items sold through the Amazon Marketplace), I don't recall the last time I paid for shipping. Free two-day shipping, no matter the weight, with no minimum purchase amount. It makes my head spin how fast things arrive with Prime shipping. Anything I want is delivered to my doorstep in two short days, no matter how much it weighs. And if I absolutely need it tomorrow, with Prime I can upgrade to get next day delivery for a flat rate of $3.99. Amazon Prime saves me and my business hundreds of dollars in shipping fees every year.

I can share my Prime. And I do. Amazon Prime members can share the shipping benefits of Prime with up to four additional family members living in the same household, or up to four co-workers.

Unlimited instant streaming of movies and TV episodes. You can stream Amazon Instant Video on any compatible device that's signed into an Amazon account. You can stream hit movies and all kinds of recent TV episodes.

Students get a big break. Prime Student membership is free for six months, then once you join it's 50 percent off the regular Prime rate — only $39 a year. Student members unlock access to unlimited instant streaming of 40,000 movies and TV episodes after their free six months.

Kindle owner's lending library. If you are an Amazon Prime member, you can borrow books from the Kindle Owners' Lending Library and read them on your Kindle device.

30-day free trial. (Here's a handy Website: http://www.everydaycheapskate.com/amazonprime) Had I known about this option back in 2009, I would have definitely gone for a free month of Prime membership first. That's what I suggest you do — try it out before you commit. During this month you will get all of the benefits of Amazon Prime, including free two-day shipping, borrowing books from the Kindle Owner's Lending Library for free, and unlimited instant streaming of movies and TV shows. And if you are a student, for sure you want to consider a 6-month free trial! What a great way to see if Amazon Prime is right for you before you commit to a $79 (or $39) annual membership fee.
Mary Hunt is founder of www.DebtProofLiving.com and author of 23 books, including her 2012 release, "7 Money Rules for Life." You can email her at mary@everydaycheapskate.com, or write to Everyday Cheapskate, P.O. Box 2099, Cypress, CA 90630.