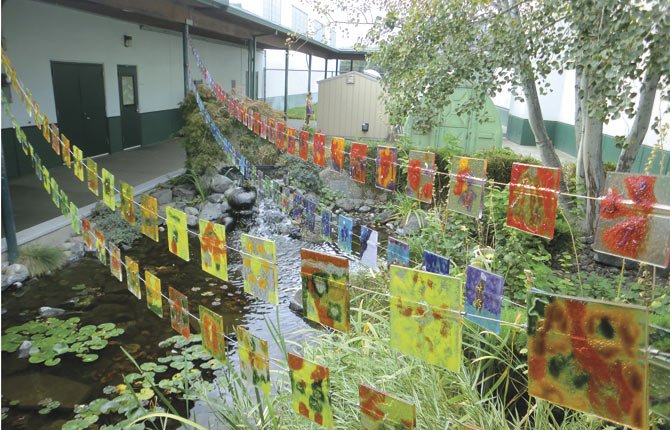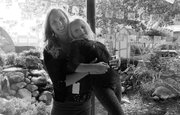 The main office of Chenowith Elementary school bustles with activity at the end of the school day. Streams of students head for the bus while others, armed with crayons and blank pieces of paper, wait for parent pick-up.
It's the working nexus of a vibrant community, which recently received national recognition for its uniquely healthy educational environment.
Anne Evans, principal at Chenowith Elementary, traveled to Arkansas earlier this month to accept the school's upgrade from "bronze" to "silver" status in participation with the Alliance for a Healthier Generation for cultivating an educational environment that is recognized as being "both a physically and mentally healthy place to work and learn."
Chenowith Elementary is now one of about 220 schools across the United States to be similarly recognized by the Alliance, an organization funded in part by both the American Heart Association and the Clinton Foundation.


According to Evans, about 30 other schools were awarded silver status, with only one school receiving the top, or "gold" rating.
"Education is more than just academics," Evans said. "It's our responsibility to provide the best conditions in which students can learn to grow and become healthy, productive members of society."
In order to meet the requirements for silver status, Evans said school officials had to make "lasting, sustainable" changes to the school's routine.
The changes, while initially a challenge to organize, "have made a huge difference," Evans said.
Lunch, for example, is now held before recess so students "feel less pressure" to rush the eating process in their hurry to get outside.
Evans said teachers have noticed a dramatic shift in student attentiveness as a result of the schedule change. "They no longer come in distracted from recess. They arrive ready to learn, so there's no longer any loss of instruction time."

However, "exercise alone doesn't make you healthy," Evans said.
For that very reason, an additional half hour of physical activity has been introduced in the form of in-class yoga and "woggle" sessions, in which teachers and students get moving while reviewing multiplication tables or other academic concepts.
Chenowith has also adopted a strict "no-sugar" policy, even when it comes to student birthdays and other celebrations formerly accompanied by cupcakes, candy and cookies.
"Sugar highs aren't conducive to learning... Here, we're all about fostering a stable learning environment, so we decided to commit to providing a healthy educational experience by setting a good example."
This philosophy applies to teachers, too. After school, on-site zumba classes are available to staff free of charge.
At Chenowith, extending the learning environment beyond the classroom is an essential part of a "healthy, well-rounded education."
Last spring, students of all ages did just that when they worked with fellow classmates to create designs that were later immortalized in glass art created in partnership with local artists.
"My vision was to create an installation project that [students] could look back on and say, 'I was a part of that.'"
Partnered with Nichols' Glassworks and several other local organizations, Chenowith Elementary students and their parents worked together to create art pieces for the installation.
"Now, we walk into our school," 5th-graders wrote, and "we see a beautiful glass rainbow hanging over the pond... [it] reminds us of teamwork [and] friendship."

Both practices which, according to their principal, have been instrumental in making Chenowith's recent accomplishments possible.