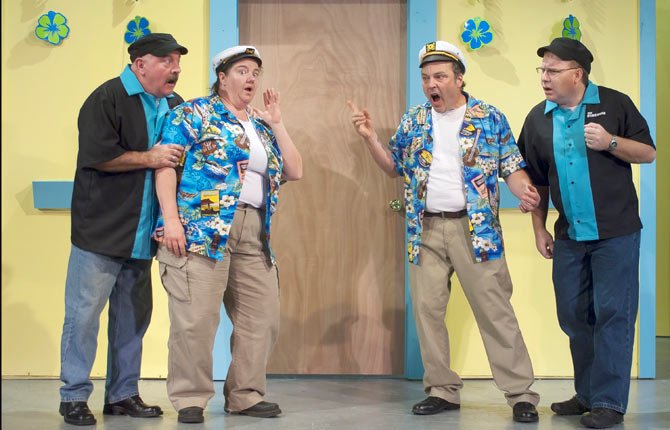 The Dalles — SHAKESPEARE'S "THE COMEDY of Errors" premiers Friday, Nov. 1, at 7:30 p.m., as a Theatre Company of The Dalles production at the Columbia Gorge Community College theater.
The play tells the story of two sets of identical twins who were accidentally separated at birth. Antipholus of Syracuse and his servant, Dromio of Syracuse, arrive in Ephesus, which turns out to be the home of their twin brothers, Antipholus of Ephesus and his servant, Dromio of Ephesus.
When the Syracusans encounter the friends and families of their twins, a series of wild mishaps based on mistaken identities lead to wrongful beatings, a near-seduction, the arrest of Antipholus of Ephesus and false accusations of infidelity, theft, madness and demonic possession.
Performances continue Nov. 2, 8, 9, 15 and 16 at 7:30 p.m., and Sunday, Nov. 10, at a 2 p.m. matinee. Tickets are available at Klindt's Booksellers and the door.