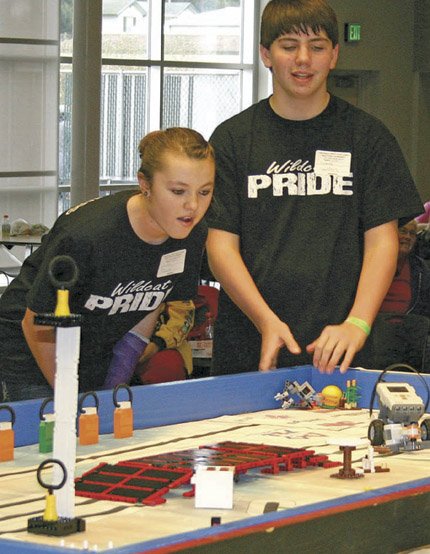 The FIRST LEGO League (FLL) season is kicking off now that school is back in session.
FLL is a team engineering and science program for kids ages 9 to 14 that culminates in an international robotics tournament. The first competitions that local teams participate in are the Columbia Gorge FLL Qualifying Tournaments in December.
This year's theme is "Nature's Fury," with research and robotics activities focused on solving problems related to natural disasters.
Team registration is in progress and will close likely in mid-September. Special scholarship opportunities will again be offered for teams registered through schools in Hood River, Wasco, Sherman, Skamania and Klickitat counties, thanks to support from Google-The Dalles' Data Center.
Parents that are looking to get their students signed up for a team are encouraged to first ask if their school has a team. Coaches for new teams or teams receiving a scholarship are required to attend a free training in Hood River on Saturday, Sept 21, from 8:30 a.m. to 5 p.m. at the Hood River OSU Extension Office (2990 Experiment Station Dr). This class teaches about the FLL tournament and the robot used.
Planning for the gorge's FLL Qualifying Tournaments is also already in the works. Tentative dates and locations are Dec. 7 and 8 at The Dalles Middle School and Dec. 14 and 15 at Wy'east Middle School in Hood River.
Volunteers are needed. One-day or multi-day volunteer options are available.
For more information about all of the above, visit GorgeRobotics.org or contact Jessica Metta at 541-296-2266. Gorge robotics activities, the website and the FLL Qualifying Tournaments are supported regionally by the Gorge Technology Alliance, a non-profit professional organization that seeks to support, connect and develop the technology community of the Gorge. Learn more at crgta.org.