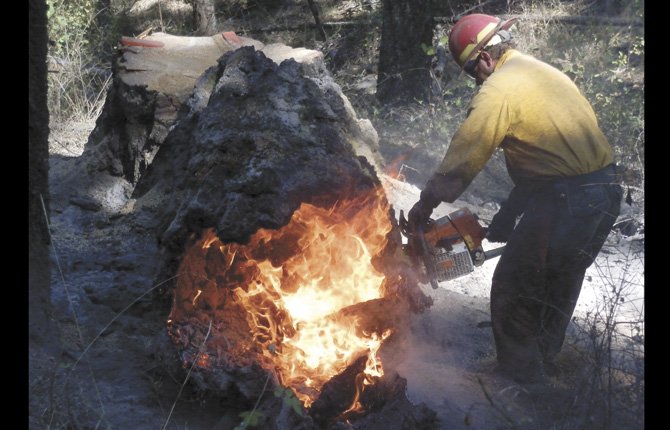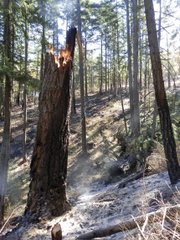 OFFICER BRENT LARSON was patrolling in The Dalles Watershed Wednesday, Sept. 4, when he spotted a fire burning in a broken snag three-tenths of a mile inside the perimeter of the fire containment lines.
Larson called dispatch, which sent a fire suppression crew to deal with the problem. "The boss of the crew I made contact with and who subsequently put out the fire was Christian Jckowski, who works for a crew out of Maupin/Bend," Larson wrote.
"Jckowski ended up borrowing my chain saw, because the one they had was too small for this tree. He said that they call this a 'candle fire' because it's burning in the top of an upright snag or tree."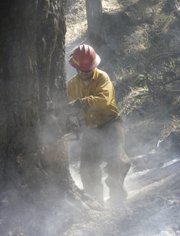 Jckowski cut down the snag, then cut the burning portion of the top off, then the rest of the crew used a small fire hose from their truck to extinguish the fire.
The Blackburn Fire was at 90 percent containment Wednesday, with lining on the northwest border of the fire and on hot spots within the fire borders.