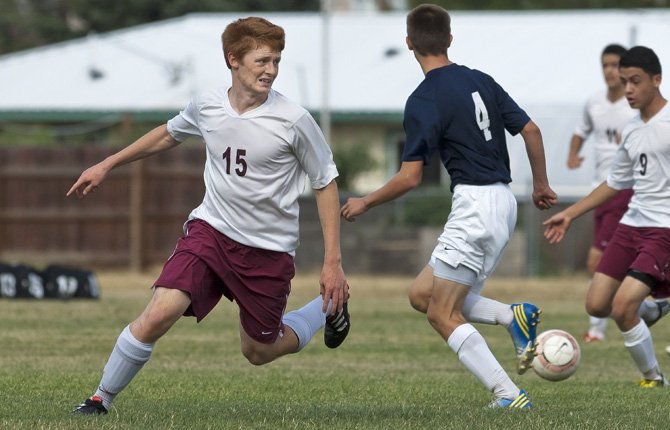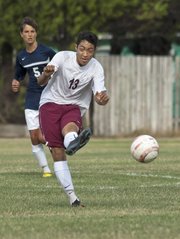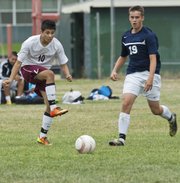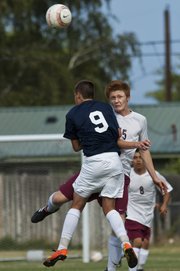 The Dalles Wahtonka boy's soccer coach Luis Gamez felt his team lost rather than tied.
TDW had leads of 1-0, 2-1 and 3-2, but Sam Barlow battled back to score the tying goals, including the final tally of the day with four minutes left to salvage a 3-3 draw Thursday in The Dalles.
"We need to do better than that," said Gamez. "If we have a lead, we need to do a better job of playing discipline soccer to keep it. We got a little bit sloppy at times and it cost us tonight."
Andres Manzo, Aldo Rivas and Sant Strassheim scored goals for the Eagle Indians.
Manzo scored his goal nine minutes into the first half, and both Rivas and Strassheim hit their goals midway through the second stanza.
For Rivas, he wants his team to learn from this.
"We cannot let this happen again," he said. "If we want to play against the good teams and do good, then we need to play better. We know what we did wrong today. Our goal is to work harder and to make sure those mistakes don't happen again."
TDW (0-2 overall) hosts Mac-Hi at 4 p.m. Tuesday.
TDW girls lose to Centennial
Centennial scored two first half goals and added a second-half tally and hung to defeat The Dalles Wahtonka 3-0 in non-league girl's soccer play Thursday in Gresham.
With most of the game played at midfield or in the Tribe's defensive half, The Eagles broke through at the 20-minute mark and tacked a late goal in the opening stanza.
"As a whole, we played better. There was improvement," said TDW head coach Colby Tonn. "We made four mistakes in the first half, they capitalized on two of them."
TDW had a few chances to score goals, with Monique Mendiola, Brooke McCall and a few others making runs, but Tonn said they were missing the one pass to create better opportunities.
In all, Ruthie Ford made nine saves, and kept the game within reach.
"It wasn't the result we wanted," the coach said. "As a whole, the fight was there. It was physical and it was aggressive. Now we just need to put it together and get the offense and defense to come together as a unit."
TDW (1-1 overall) hosts St. Helens at 4 p.m. next Thursday.