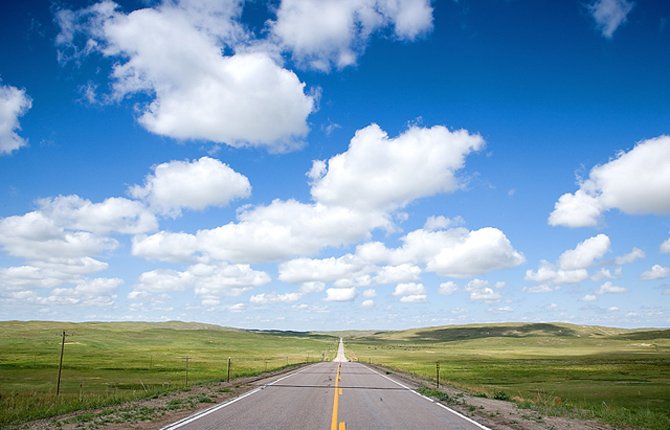 Wasco County is getting to know what it's like working without its federal timber receipt "Safety Net" for the first time this year, and it's a bit of a scary balancing act.
Oh, we're not doomed to collapse of services on the level that we're seeing in Coos and Curry counties, where county taxes are negligible and timber receipts paid for the lion's share of county services. But the county road department is eating into next year's beginning fund balance in an effort to continue road maintenance services this year. County leaders hope a blue-ribbon committee's funding recommendations will reach fruition and restore some or all of the department's budget.
In a perfect world, timber harvests would be restored in a way that provides both environmental and economic sustenance, substantially restoring the road department's coffers. That is the mantra of the Pacific Northwest congressional delegation, Democrats and Republicans alike. We all know, or should know, that the 1990s loss of timber harvest to environmental concerns has had a devastating and lingering effect on rural economies and government services.
Unfortunately, we're a long way from perfect. The northwesterners haven't been able to persuade the rest of Congress that federal endangered species protections should come at a nationwide cost, not only at the expense of those who live closest to the species. So counties must find other means to pay for their services.
The county's Road Advisory Committee has come up with a field of revenue options for the Wasco County Commission to consider: a countywide vehicle registration fee that would be divided between the county and the cities, a traffic impact fee, and a road taxing district.
Wasco County is faced with a hard reality: If we want to maintain the roads we've gone to some expense to construct, the money is going to have to come out of county pockets.
The alternative is maintenance scheduled much farther apart than the desired 10- to 15-year repaving schedule, resulting in declining road quality. If it declines enough between maintenance, the cost of restoring it to good condition will be as much as four or five times as expensive as what is required when a regular schedule is maintained.
If it sounds like a vicious cycle of paying more per mile for poorer roads, it is. We will be losing much of the county's original investment in good roads.
"Failure to maintain that asset will mean reduced safety and increased wear and tear on vehicles," the committee's report stated. "Bad roads will also impact commuters, tourists, agricultural traffic and commercial haulers, which will have a severe negative effect on the local economy."
The road department isn't at a point where it can cut more – or even continue at its current level – without the aforementioned negative effects on county roads growing. In 2007, the department cut to the bone as a way of weathering the gradual reductions in "Safety Net" funding. It quit putting money into the emergency reserve fund and did away with the capitol reserve designed to pay for road improvements. It also cut staffing by seven full-time and two part-time employees.
During that time the county's Pavement Condition Index fell from 85 to 80, the bottom of the "good" range for pavement conditions. Ongoing inadequate funding will mean more declines.
The advisory committee's research found that neither privatizing or combining the county road department with The Dalles city's street department makes good economic sense. Privatizing has been shown to cost more as a result of administration costs and the county and the city use different methods and equipment to maintain their roads – and the number of road miles requiring maintenance would be unchanged.
In recent years, Wasco County residents have continued to list roads as one of the county's most important services. In 2014, they will be asked to back up those words with dollars.
The drastic contingency plan if no added funding can be approved is a bad choice as responsible stewards of the investment already made in county road infrastructure.