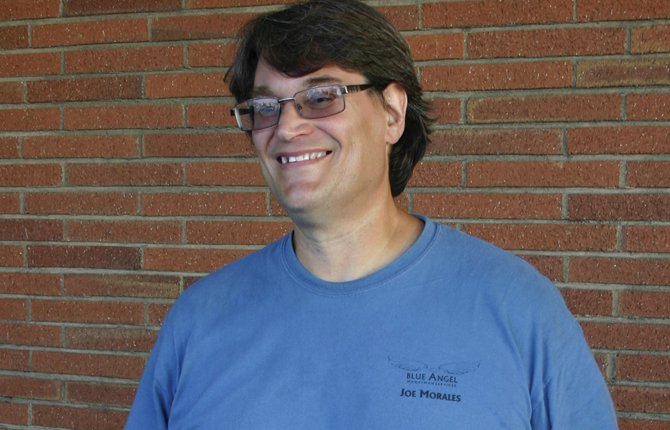 The Dalles — Jose "Joe" Morales has been in the construction business since age 18, and since moving to The Dalles several months ago, he has begun offering those services as a handyman to local residents.
"For the last 13 years, before I moved to The Dalles, I was in a suburb of Chicago, working as an electrician," Morales said.
His Blue Angel Handyman Services is licensed (OR 200154) and bonded in Oregon.
His contracting experience has also included concrete work and framing carpentry, among other skills.
Replacing balasts in fluorescent lights, fixing leaky faucets, replacing doors and windows, hauling away junk and all manner of repairs are no problem for Morales.
"I don't like to say no," he said.
And so far, business has been good.
"I've been very busy," he said.
He gets quite a few calls to help elderly clients, sometimes widows who have seen maintenance needs build up since their husbands have died.
"Maybe an outside spiggot is dripping and I'll fix that, then they'll ask if I can fix the rotted wood on the porch," he said. "Once they ask me to do one thing, they often have a list."
Morales considered getting his electrician's license here, but one day as he was sitting on his girlfriend's porch he saw three or four vans drive by with electricians' names on them.
"I thought, you've got a lot of electricians," he said.
Back in suburban Illinois, there had always been subdivisions going up, a ready source of construction work. But that kind of work is less prevalent here. What there doesn't seem to be a shortage of is homeowners with repair lists.
"I was blessed with good hands and I've been around the trades all my life," Morales said. "I've got a lot of good knowledge floating around in my head and I'm pretty comfortable doing whatever."
Every season has its own maintenance needs. Morales suggests making sure to change batteries in smoke detectors in the fall. Window cleaning is also another good fall task, he said.
"Every fall I also clean my outdoor lights and replace the bulbs," he said. "It's a lot easier to do now than in the wind and snow. My best tip is: Don't procrastinate."
Morales moved to The Dalles for love after reconnecting with a former classmate at a reunion in Illinois. When he's not working, he can often be found gardening at his girlfriend's house.
Morales can be reached by phone at 541-993-1086.