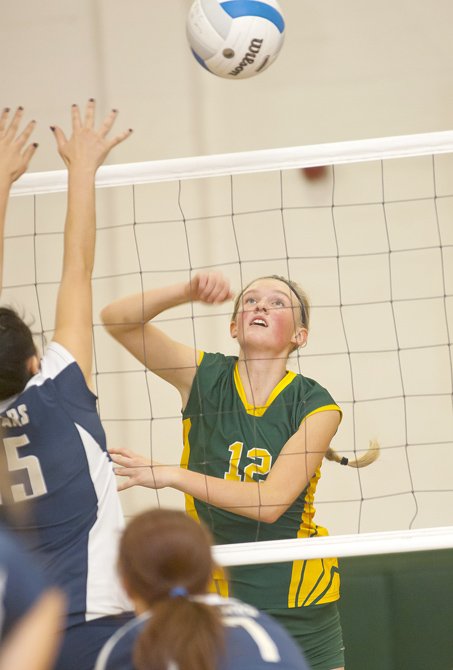 Maupin — With Joy Kelly and Zoe Morelli slamming down the big hits, and Kelsie Olson making all the perfect sets, things work out well for South Wasco County's volleyball team.
The Lady Redsides kept their undefeated record in tact a after a lopsided three-game sweep over Lyle-Wishram Tuesday in non-league volleyball play in Maupin.
To show their dominance, in those three games, SWC posted an average margin of victory of 11 points.
In the opening set, SWC and Lyle-Wishram had their most competitive outcome, but the Redsides came out on top by a 25-17 score.
After that, SWC reeled off a 25-13 win to go up 2-0, and then landed the knockout blow with a 25-12 margin to complete the sweep.
"The girls showed some improvement tonight from our first match and that is what we want to see this time in the season," said Lady Redside head coach Ron Townsend. "We still have a lot to work on but that is what the preseason is about."
The Redsides (2-0 overall) will be put to the test this Saturday at 9:30 a.m. for the Husky Volleyball Tournament in Moro. Once Saturday is in the books, the Redsides host Central Christian and Irrigon in a three-way dual.